A powerful Arctic winter storm sweeping across the US and Canada has been linked to at least 19 deaths ahead of the holiday weekend.
The storm, which extends more than 2,000 miles (3,200km) from Texas to Quebec, is affecting some 135 million people on the busiest travel days of the year.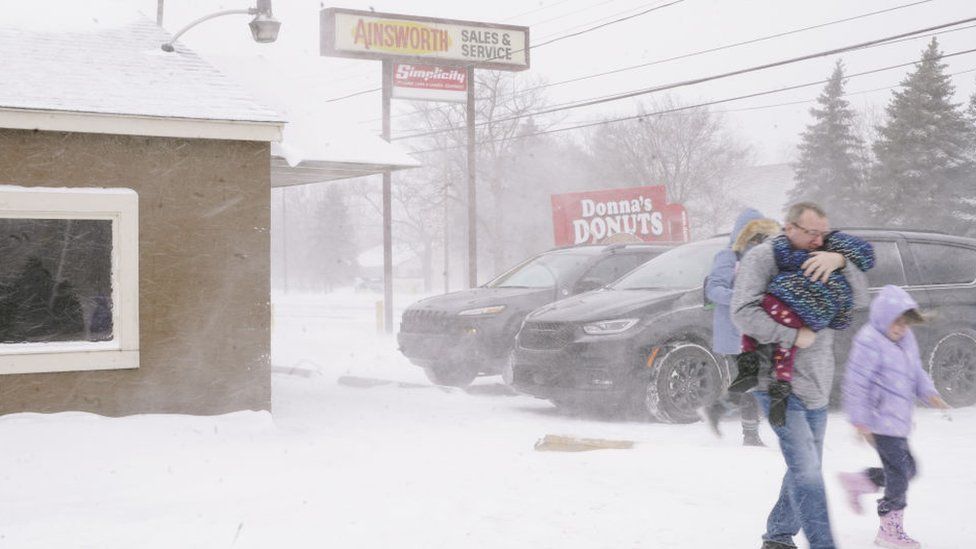 Severe weather alerts stretch from coast to coast and reach as far south as the US-Mexico border and Florida, the Sunshine State.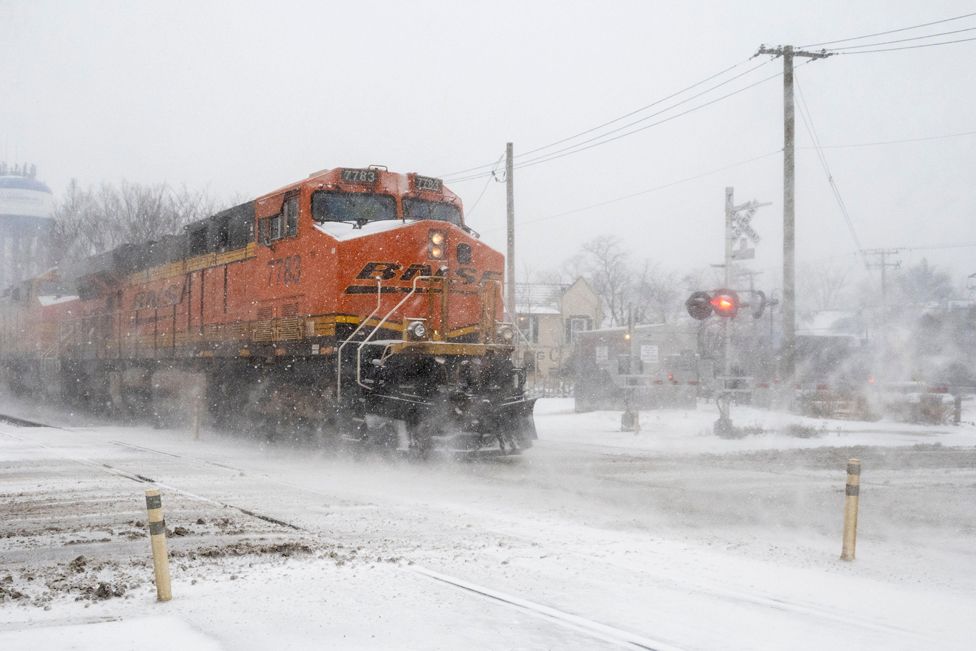 The US National Weather Service (NWS) says more than 100 daily cold temperature records could be tied or broken in the next few days. Nashville, Tennessee, has already seen its temperatures fall below zero for the first time in 26 years.
High winds whip around 7.5 inches of new snow at Minneapolis-St. Paul International Airport as workers prepare a Sun Country Airlines plane for take off.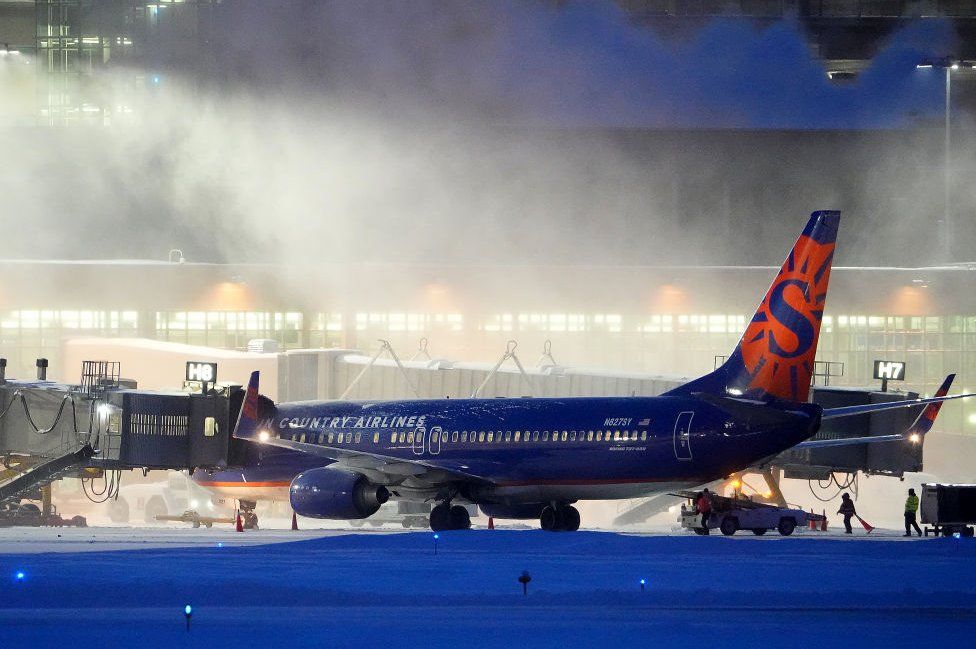 Major airports elsewhere have cancelled thousands of flights as the storm intensifies. In anticipation of disruptions, airlines including United, Delta and American have offered to waive fees for travellers who wish to reschedule their flights.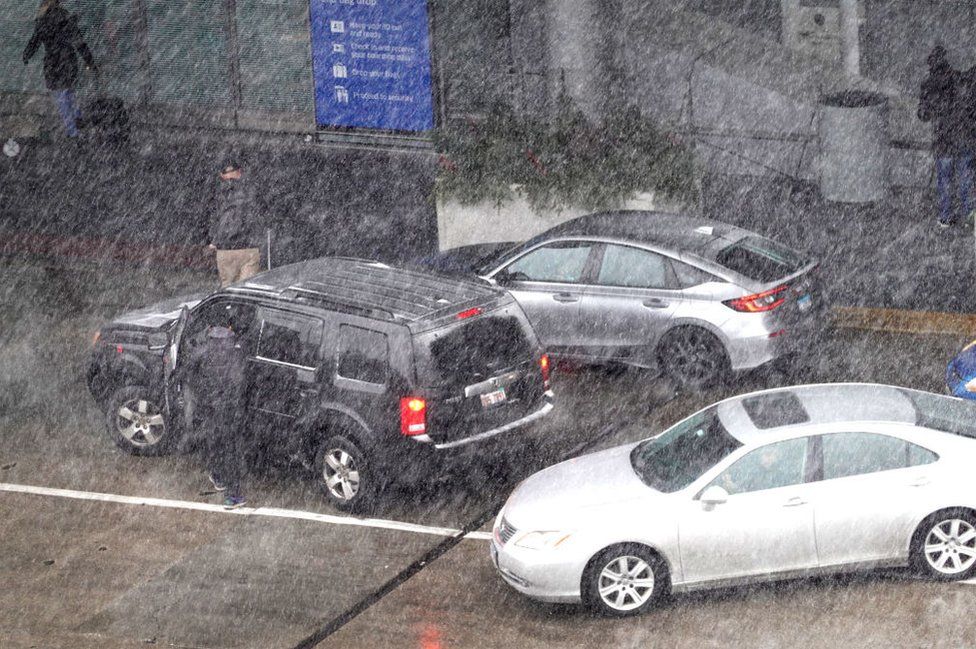 Some travellers were still arriving for flights at O'Hare International Airport in Chicago on Thursday – even with more warnings being issued.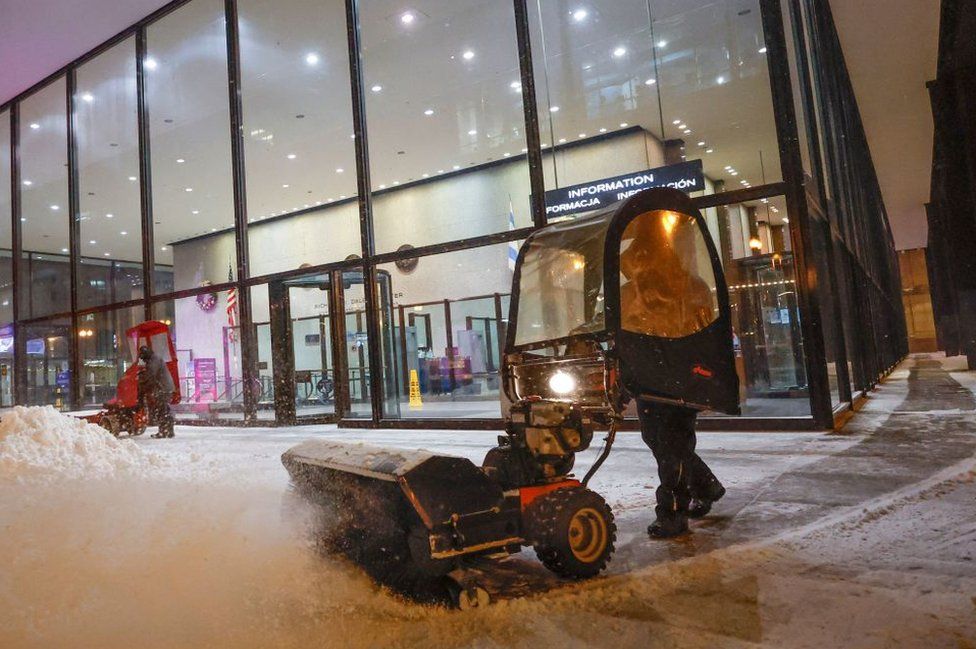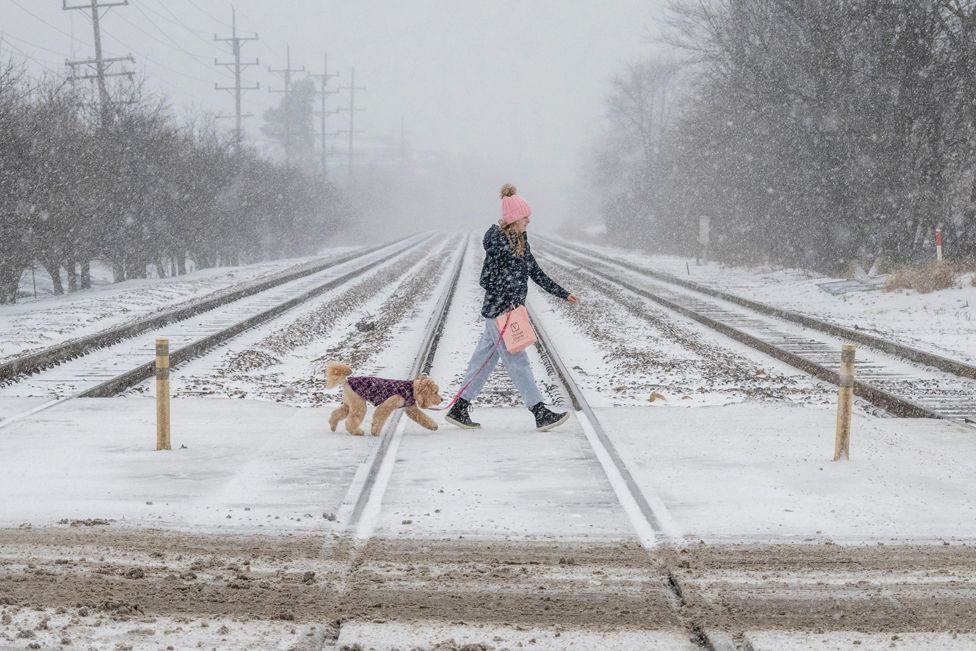 A storm warning in Chicago is in effect until 6:00 (CST) Saturday, with forecasts of several inches of snow and winds topping 50mph (80km/h)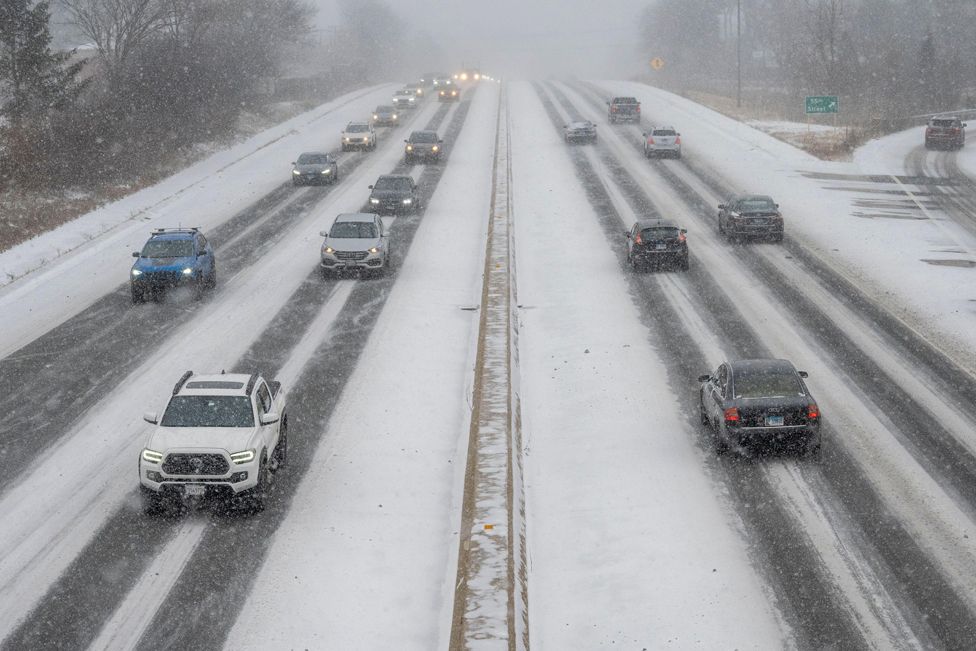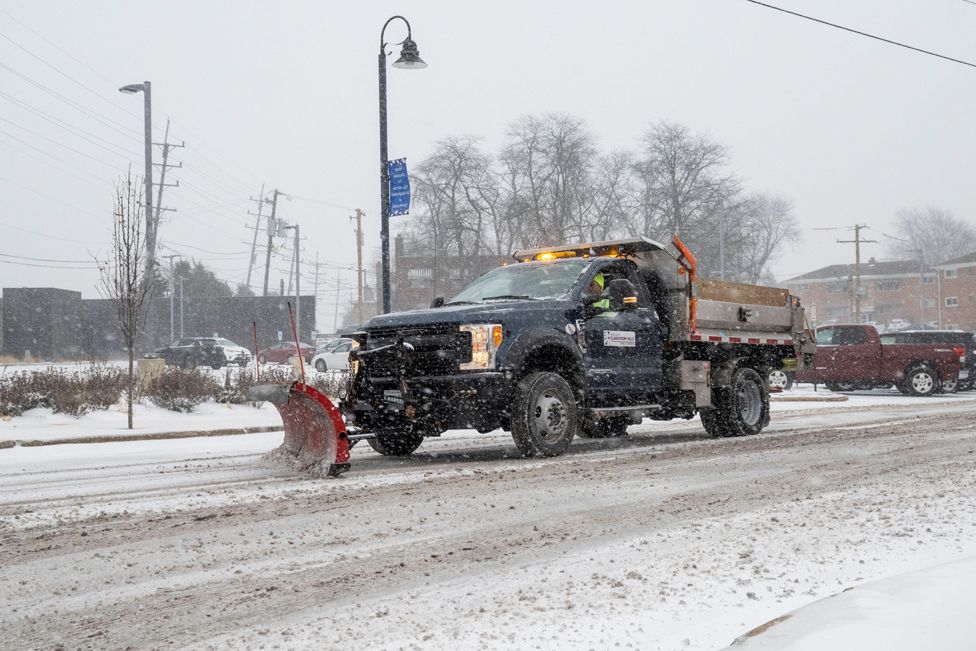 Workers were already out in force clearing away as the snowfall began in a western suburb of Chicago.
In many states, people have been urged to stay indoors. As temperatures dropped, only a handful of commuters were waiting for an L train during the lighter-than-usual evening rush hour in the city.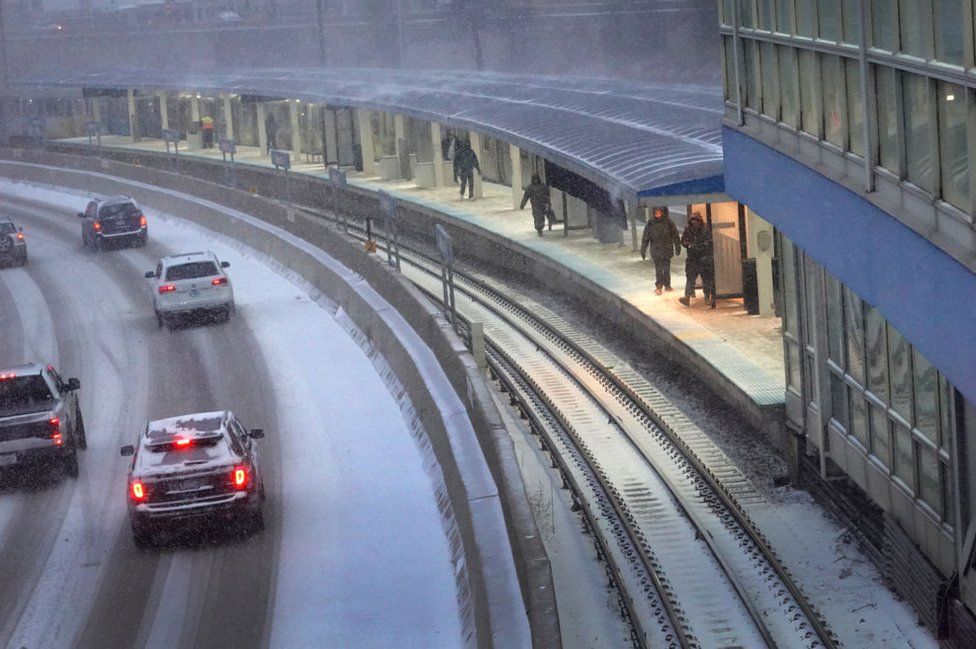 Conditions deteriorated further, into what is known as a "bomb cyclone" – a term given to an explosive storm that intensifies rapidly.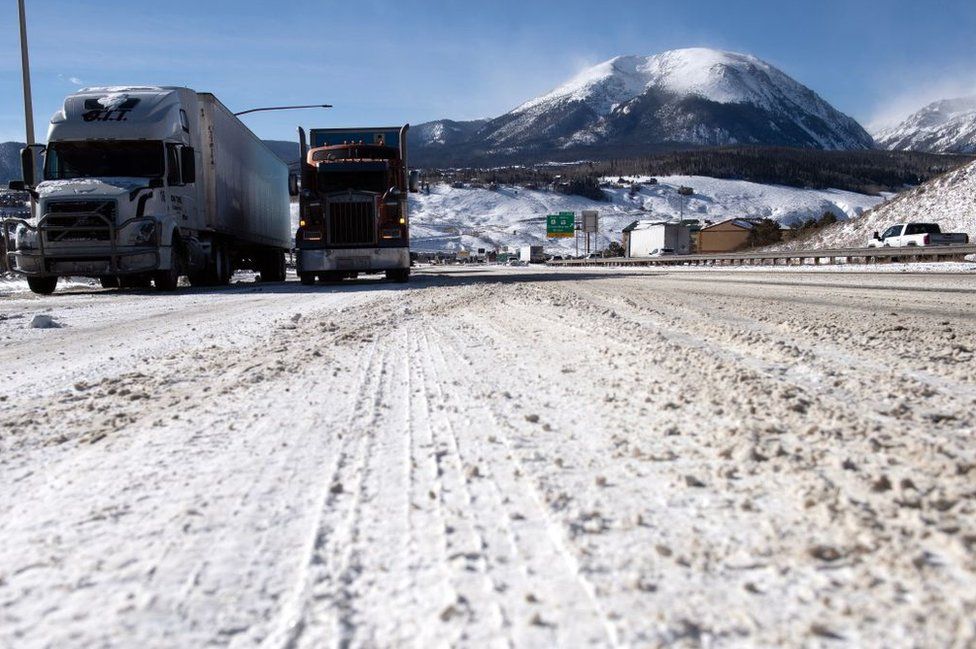 In Colorado, temperatures dipped to a record-breaking low of -9F from 42F on Thursday.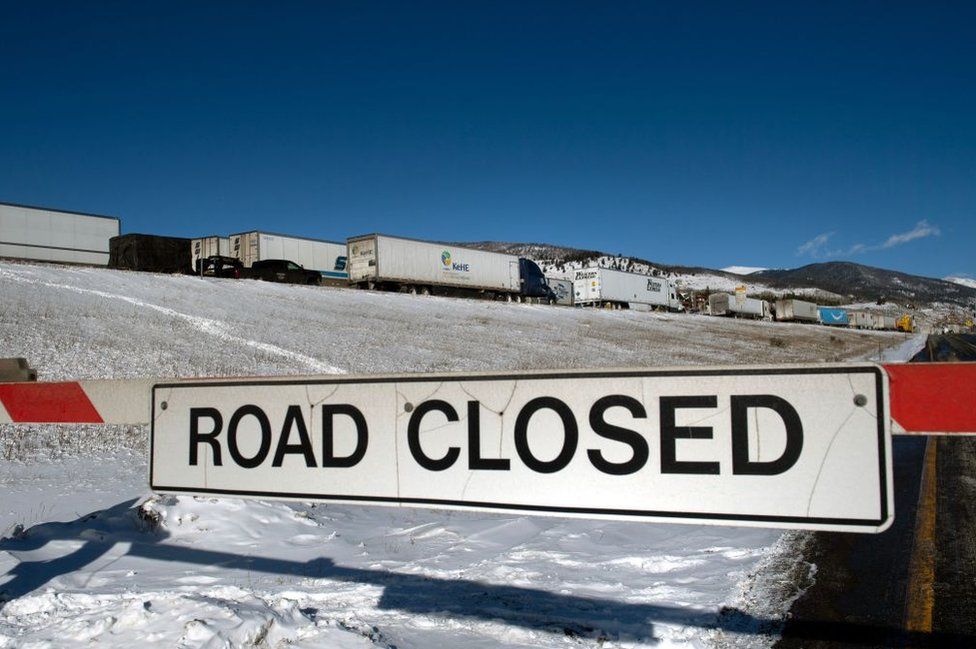 The extreme winter driving conditions shut many roads, including the I-70, in Silverthorne, Colorado.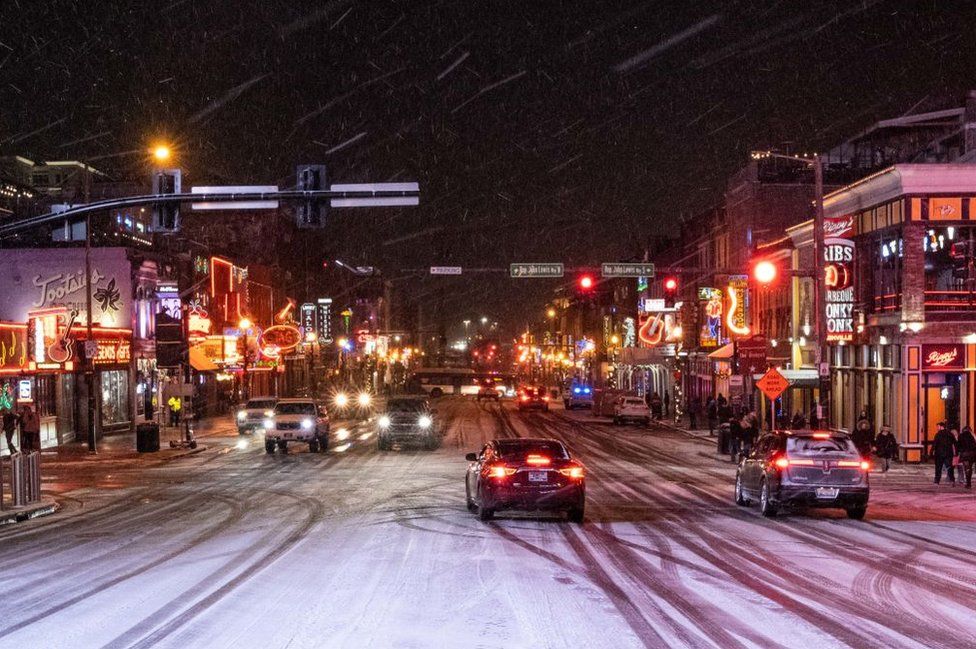 Snow falls on Broadway, a popular tourist street in Nashville, Tennessee.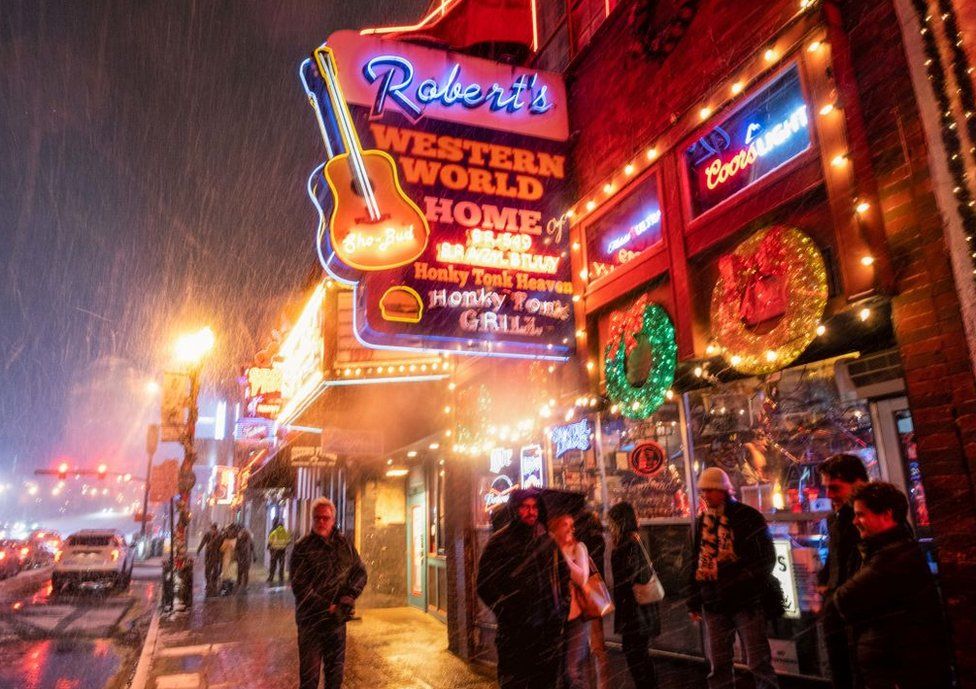 The governors of Kentucky, North Carolina, West Virginia, Georgia and Oklahoma have also declared states of emergency, while Wisconsin declared an "energy emergency".