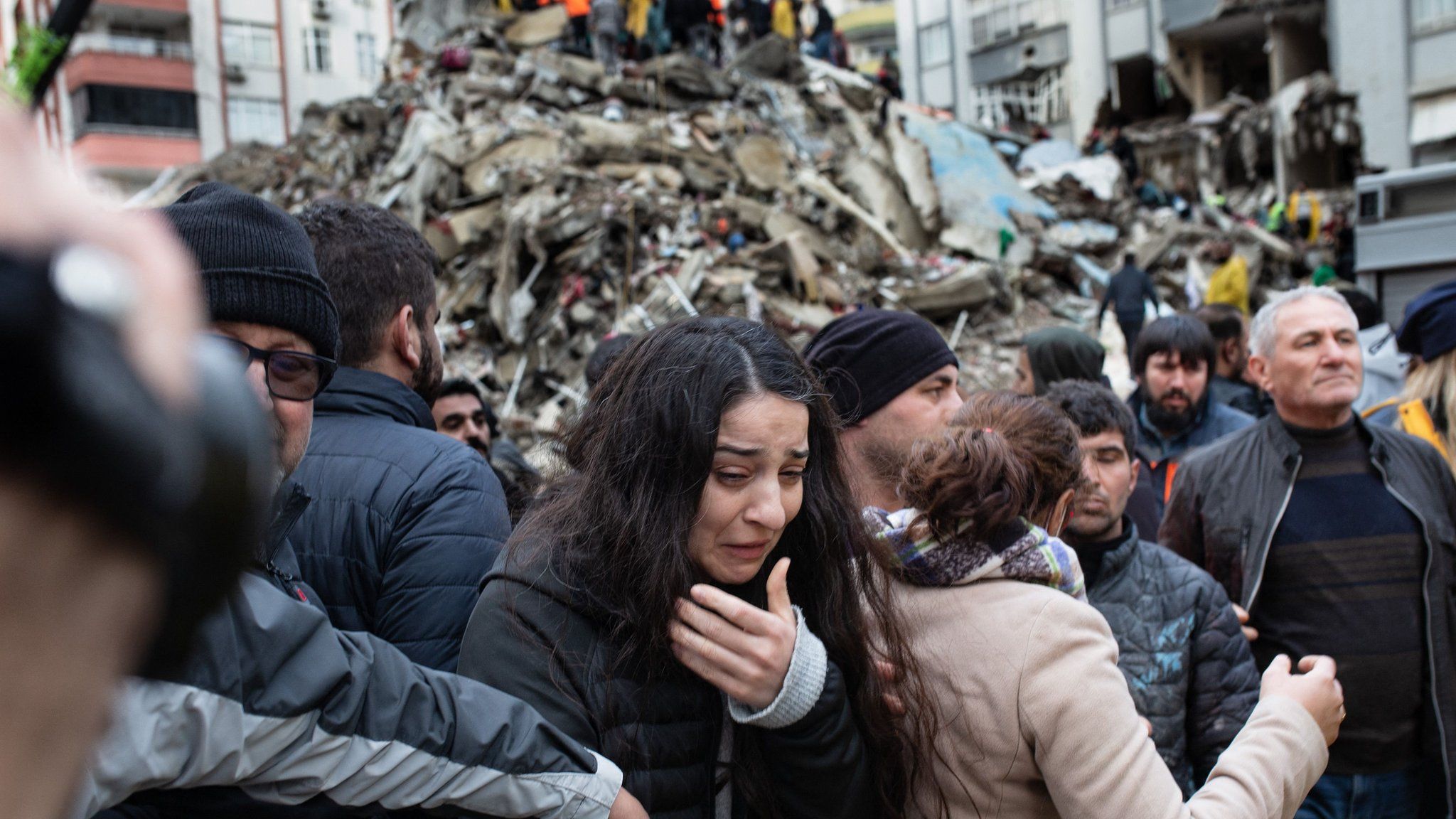 By The Visual Journalism Team
BBC News
Two huge earthquakes and a series of aftershocks have hit Turkey, Syria and the surrounding region, killing more than 11,000 people and causing widespread destruction.
The first earthquake, which struck in the early hours of 6 February, was registered as 7.8, classified as "major" on the official magnitude scale. Its epicentre was near Gaziantep – a city of more than two million people.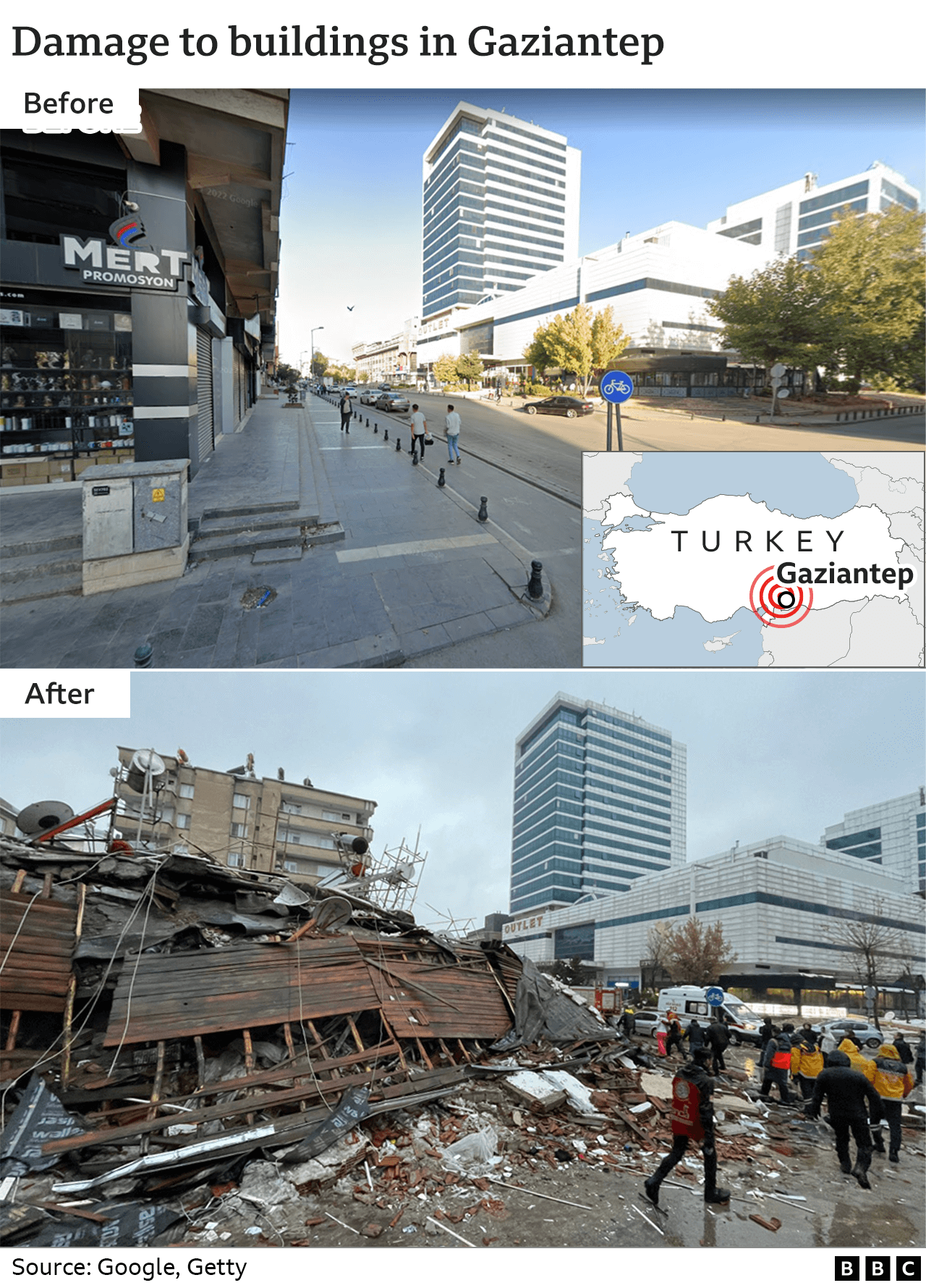 The intensity of the tremors also brought down tower blocks and public buildings in northern Syria and the quake was felt as far away as Cyprus and Lebanon, both about 250 miles (400km) from the epicentre.
In Turkey, more than 8,500 people are confirmed to have died, with tens of thousands injured and thousands of buildings destroyed.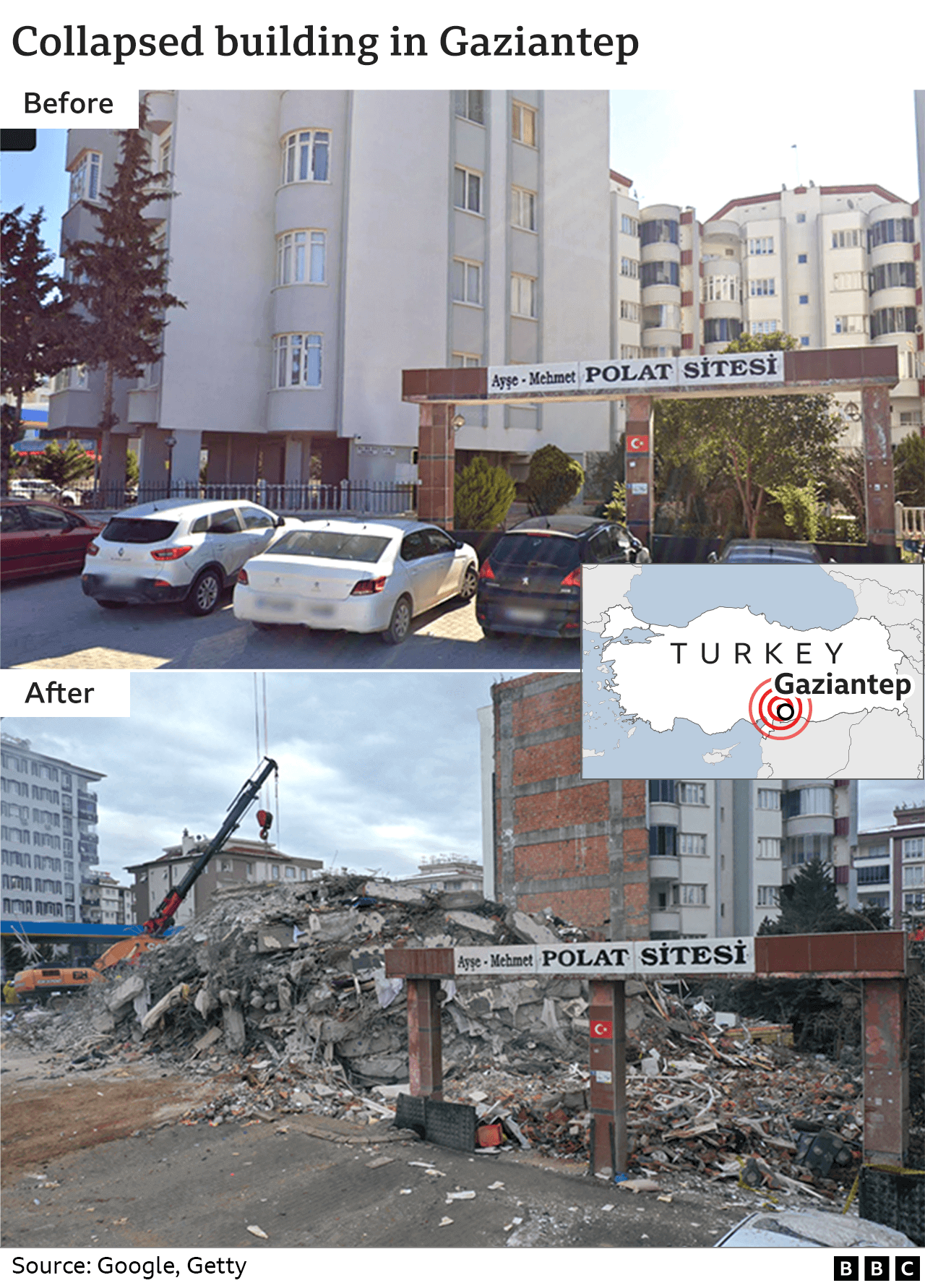 The first earthquake was followed by numerous aftershocks, including one quake which was almost as large as the first – registering as magnitude 7.5 – about nine hours later with its epicentre about 60 miles (100km) further north in the Elbistan district of Kahramanmaras province.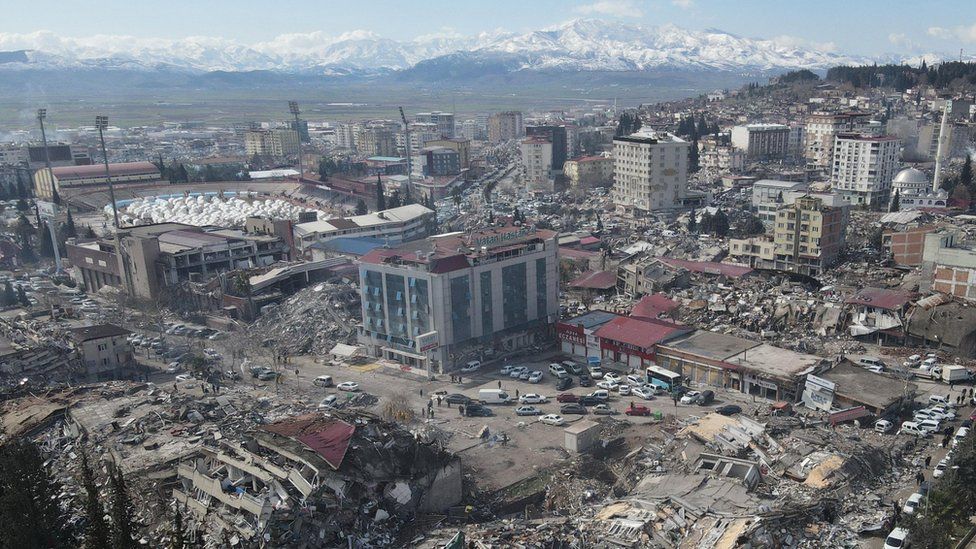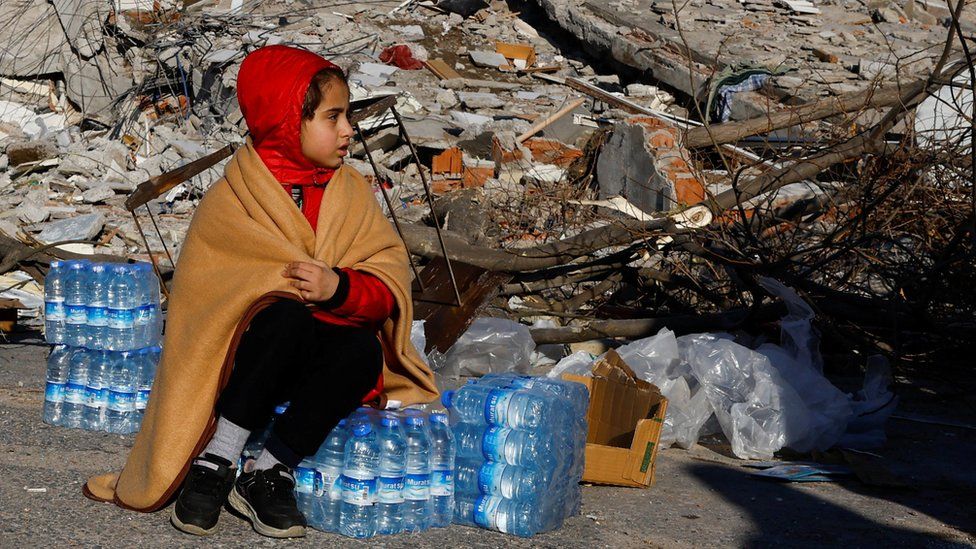 On Tuesday, Turkey's President Recep Tayyip Erdogan declared a three month state of emergency in the south-east of the country, covering 10 cities affected.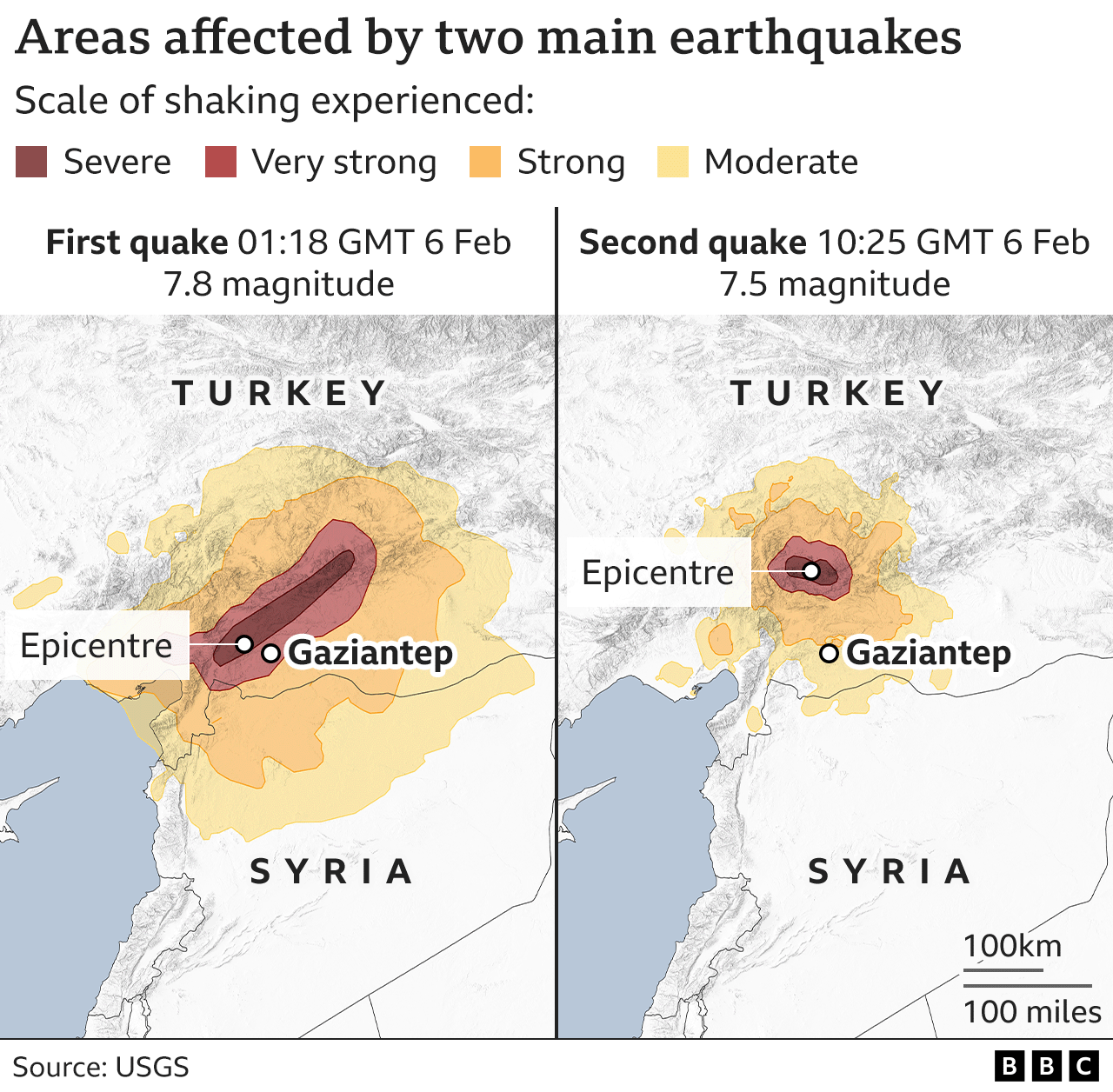 In the Mediterranean port city of Iskenderun, in the province of Hatay, about 75 miles (120km) from Gaziantep, buildings and docks were reduced to rubble.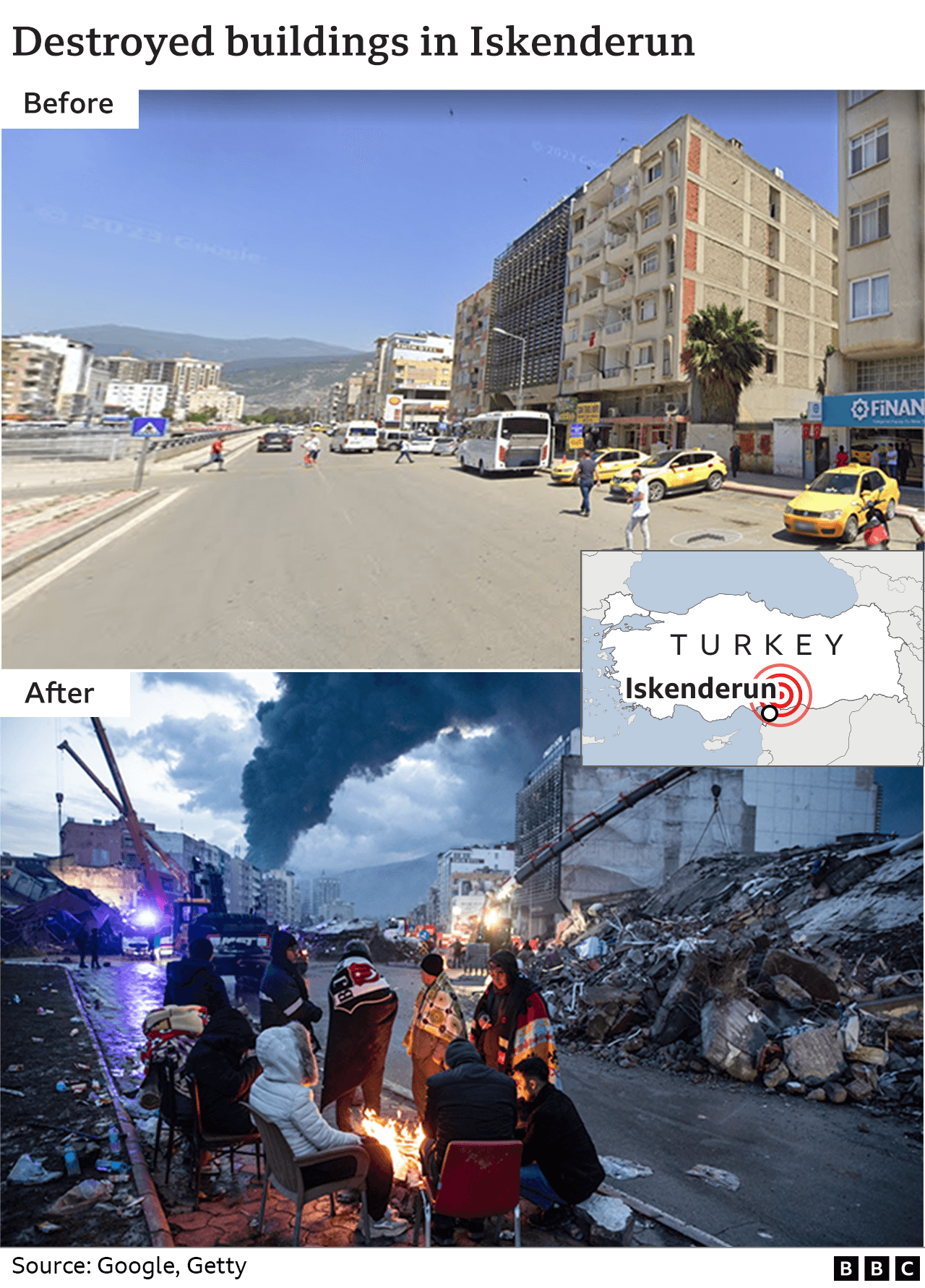 A fire at the port of Iskenderun has also hampered aid efforts with many containers destroyed and those stuck in the port blocking supplies being brought in.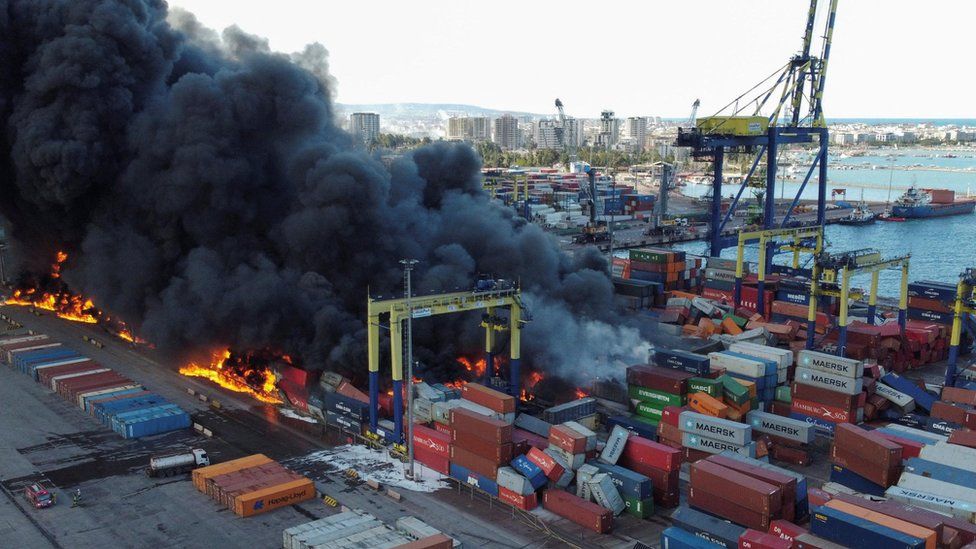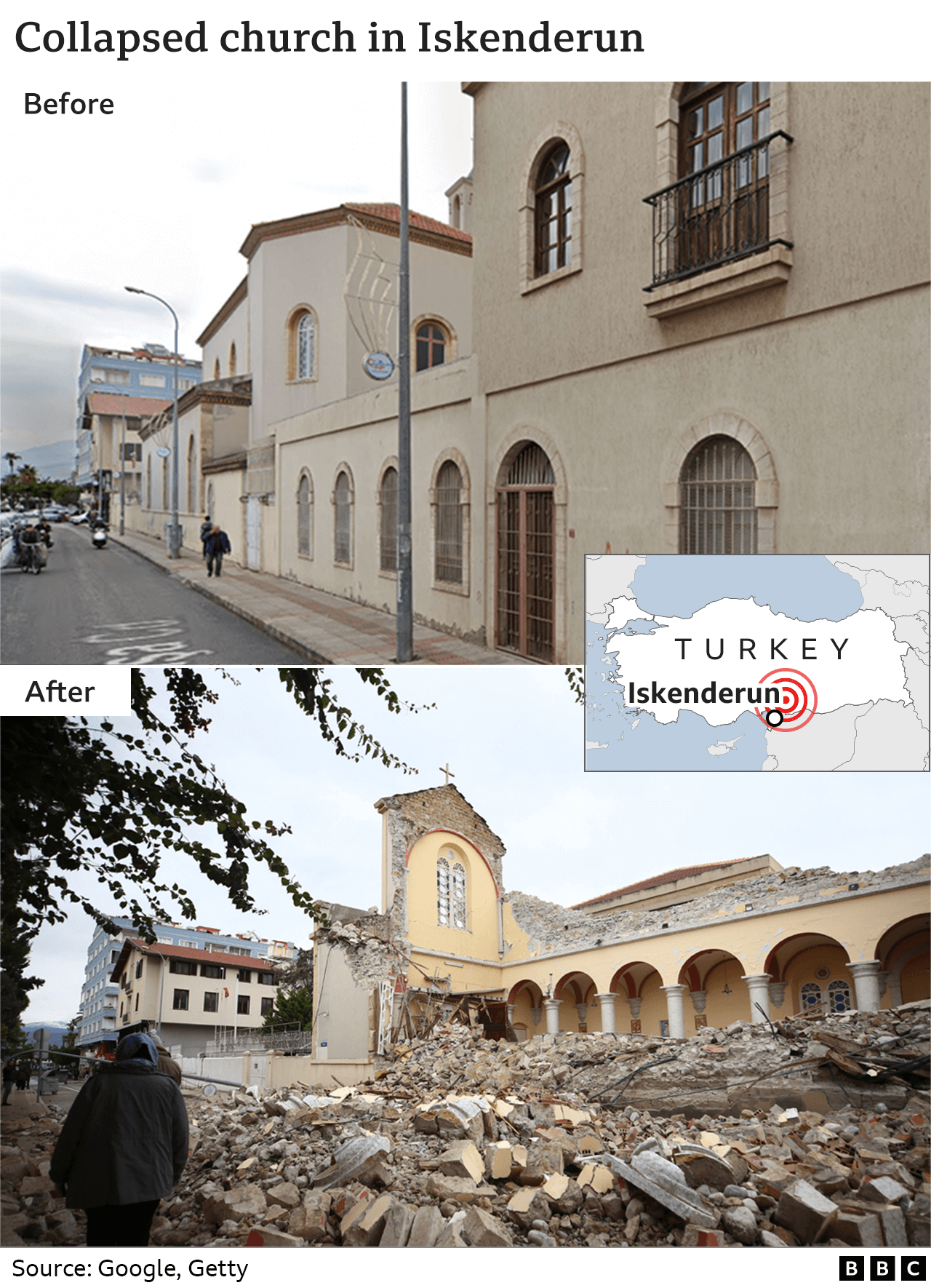 The historic Yeni Camii mosque, in Malatya, more than 100 miles (160km) from the epicentre, was extensively damaged. Its domes collapsed, leaving it exposed to the winter sky. The mosque was destroyed by a huge earthquake in 1894 and, after reconstruction, damaged by another quake in 1964.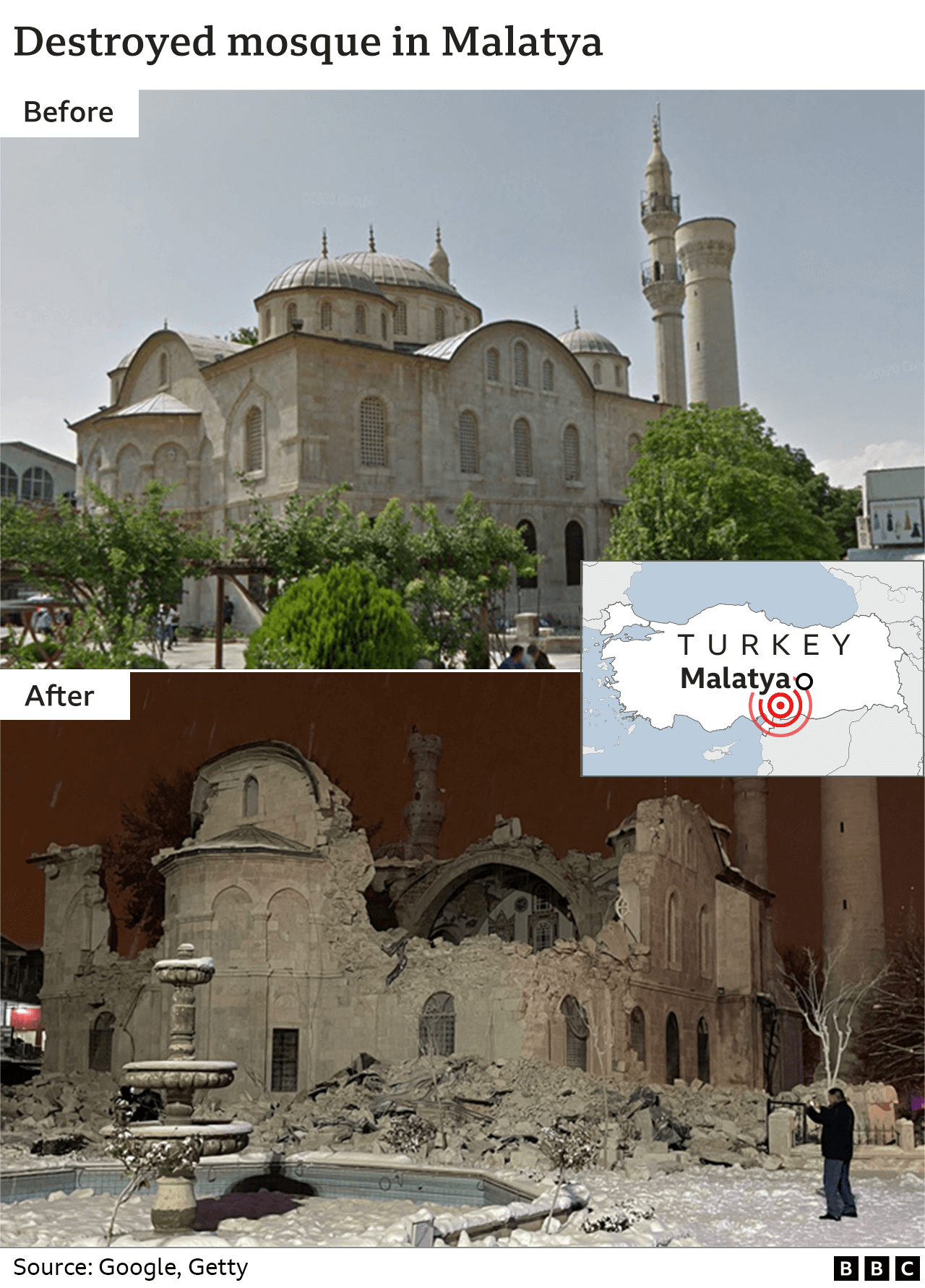 Collapsing buildings killed more than 2,500 people across Syria. In the city of Aleppo, the ancient citadel ravaged by a decade of war has been further damaged by the quake.
In the village of Besnaya-Bseineh, a large block of residential and commercial buildings was reduced to rubble.