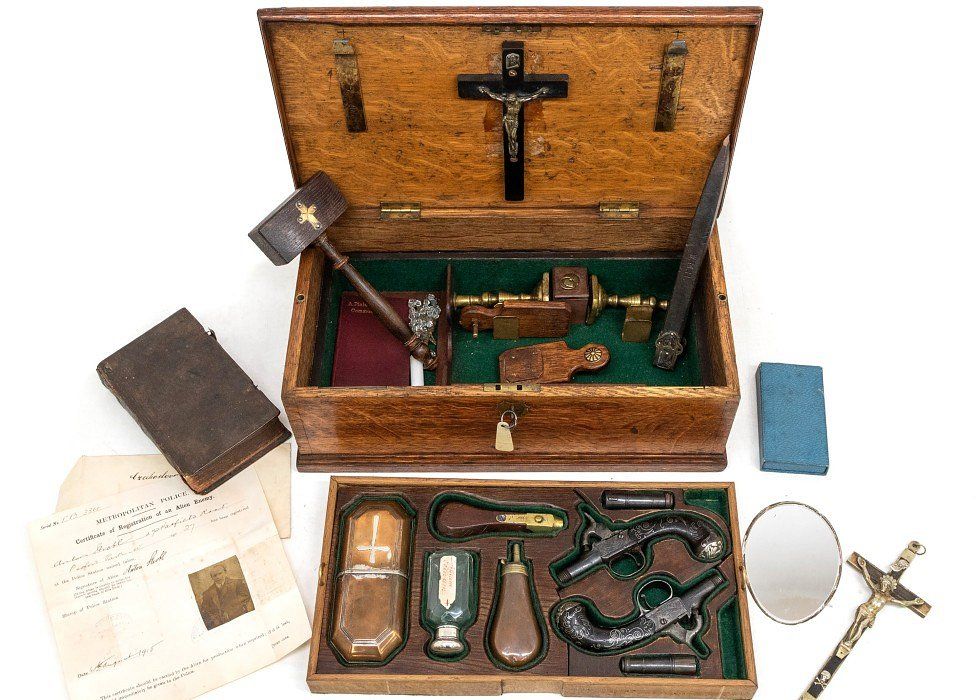 A different sort of hammer has fallen on a century-old vampire fighting kit, complete with holy water bottle and wooden stake, after it was auctioned.
The bizarre box of paranormal paraphernalia, including candlesticks, crucifixes and pistols, was once owned by British peer Lord Hailey.
It sold for £13,000 at a Derbyshire auction – five times its guide price.
It is unclear how seriously Lord Hailey took the threat of vampires, or if the kit was ever used.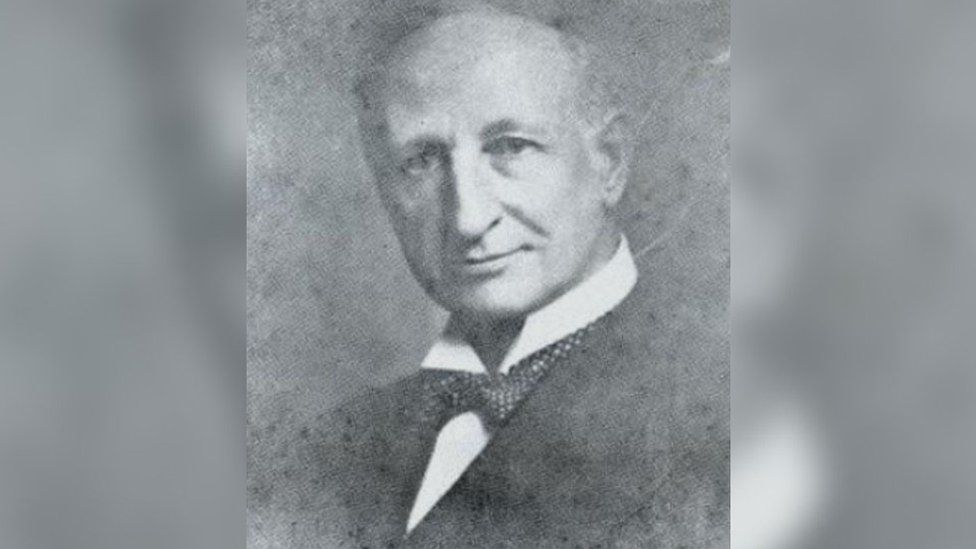 The 19th Century lockable box features two brass crucifixes on the lid, which act as secret sliding locks.
Inside are more crucifixes, a matching pair of pistols, a brass powder flask, holy water, a Gothic Bible, a wooden mallet, a stake, brass candlesticks and rosary beads.
Several items were stamped with Lord Hailey's initials.
Also included was Metropolitan Police paperwork apparently registering an "alien enemy" in 1915 – during World War One.
William Malcolm Hailey, 1st Baron Hailey was born in 1872 and rose to be governor of the Punjab from 1924 to 1928 and Governor of the United Provinces from 1928 to 1934.
He died in 1969 and has a memorial tablet in Westminster Abbey.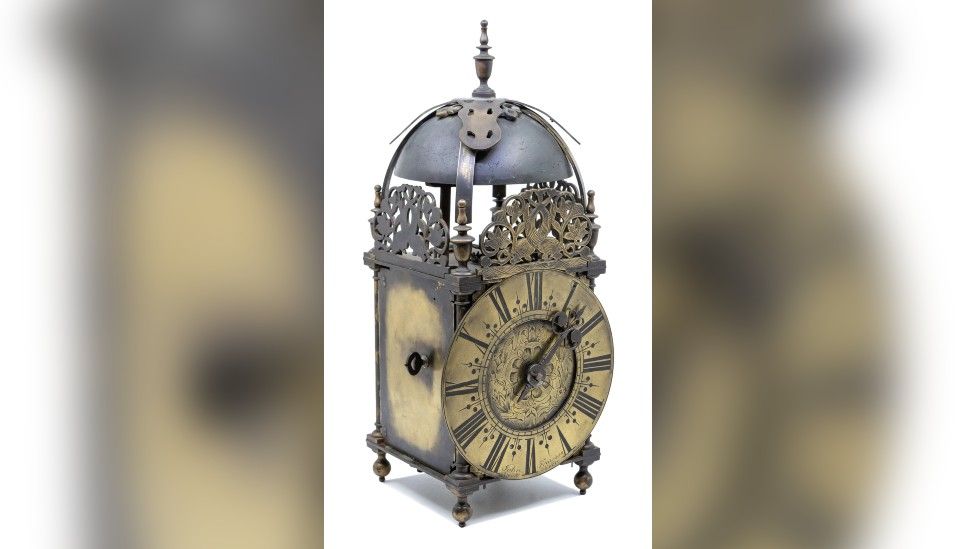 Charles Hanson, owner of Hansons Auctioneers, said: "Vampires have been part of popular culture for more than 200 years. They are enshrined in European folklore.
"The publication of John Polidori's The Vampyre in 1819 had a major impact and that was followed by Bram Stoker's 1897 classic Dracula.
"However, a belief in vampires and strange superstitions go back even further and persist to this day. The task of killing a vampire was extremely serious and historical accounts suggested the need for particular methods and tools."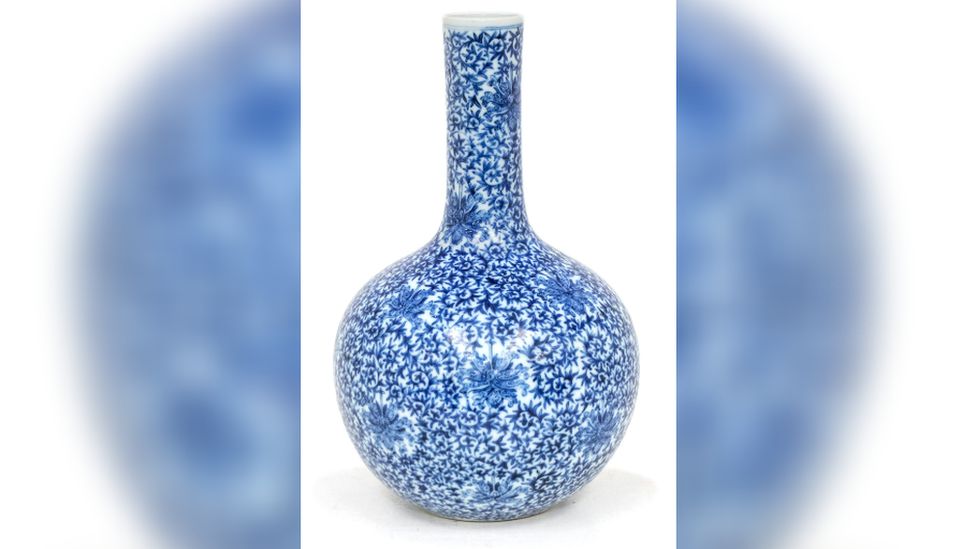 Also in the sale was a Lantern clock dating from between 1690 and 1700.
These are thought to be the earliest types of domestic clocks in England and this example was unusual due to its original condition. It sold for £7,000.
Another lot was a blue and white Chinese "lotus" bottle vase, given to a British serviceman by a family in Japan.
According to family legend, he may have worked as a spy during World War Two. It sold for £1,900.
BBC