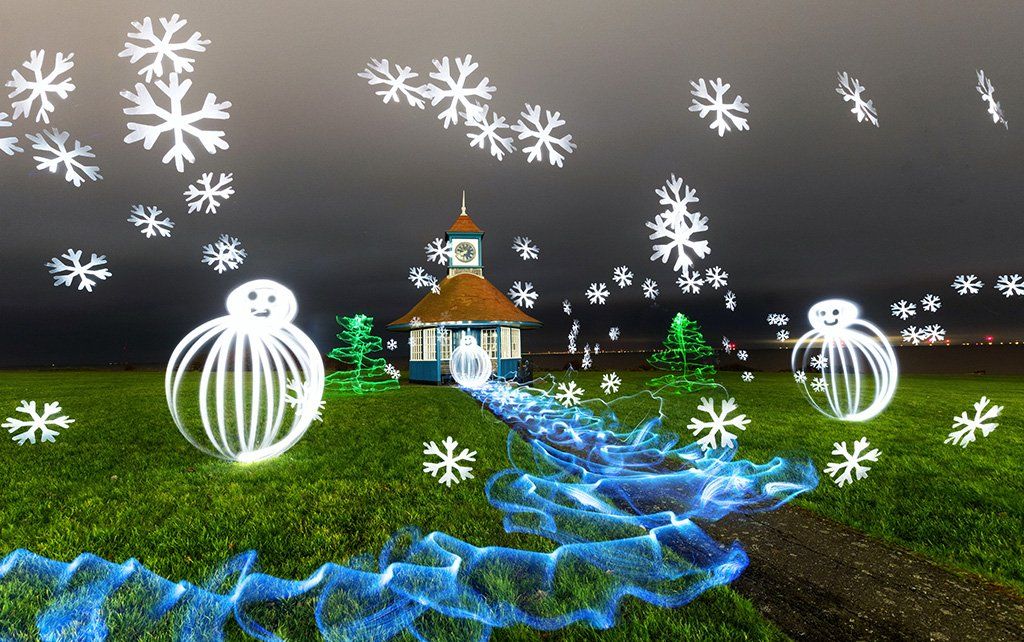 Festive decorations and Christmas cheer has been painted across sites in Essex – but visitors will only be able to discover them in a photograph.
Snowmen, Christmas trees, blue-hue pathways and baubles have all been created by light painter Kevin Jay and enjoyed by thousands across social media, with the images shared on Instagram.
Kevin Jay, 50, of Clacton-on-Sea, Essex, uses a light source to "paint" the images and capture the work on his camera using a slow shutter speed.
"It's an ideal form of photography at this time of year as there's not much to shoot at night – you're literally creating the image as there's nothing there to start with apart from perhaps a local landmark," he said.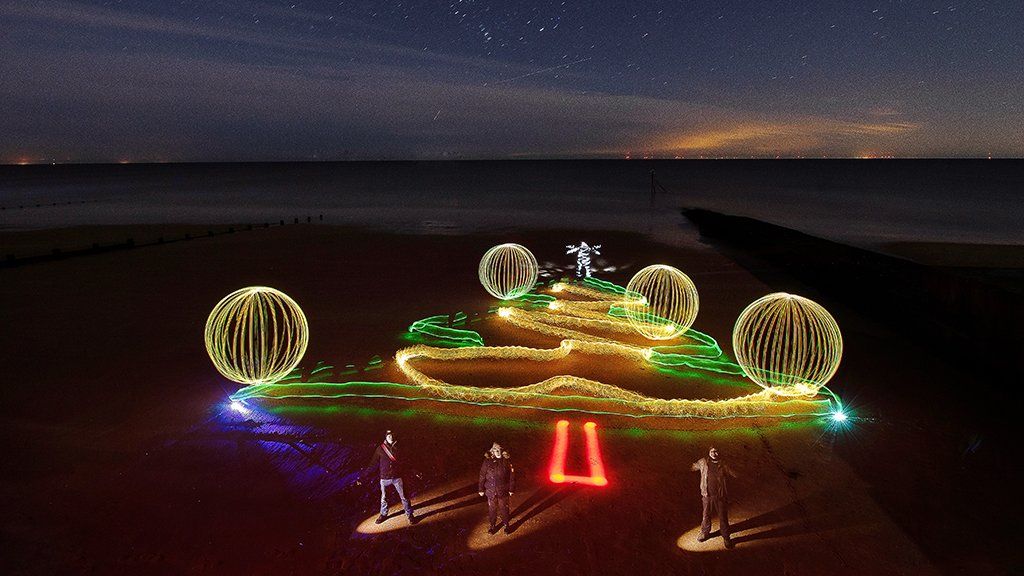 Mr Jay started light painting about four years ago when he wanted to do something with his photography skills after dark.
"As we shoot at night it's rare people see what we're doing but it's really rewarding just to know people appreciate the final image," said Mr Jay.
"The big Christmas tree on the beach was challenging as it involved three of us doing multiple things – I did the baubles and they each took about 30 seconds. It's why the final image is made up of a number of shots as we just couldn't run around quickly enough to do it all in one go."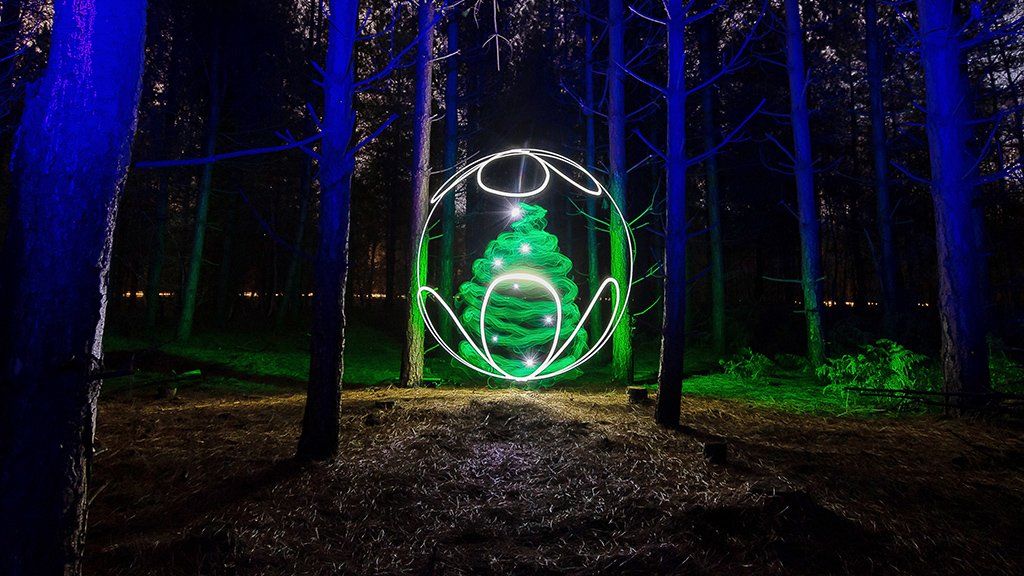 Although the images are planned, Mr Jay admits they can sometimes be more organic.
"It's probably about a 50/50 mix," he said. "There's a plan, I've often got a rough sketch of my idea but then it goes in another direction during the creative process."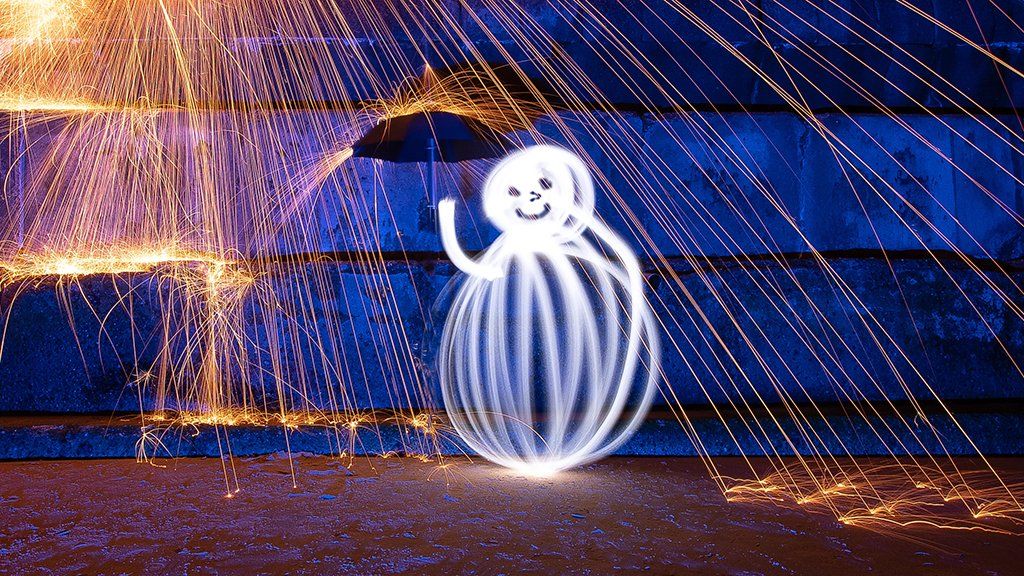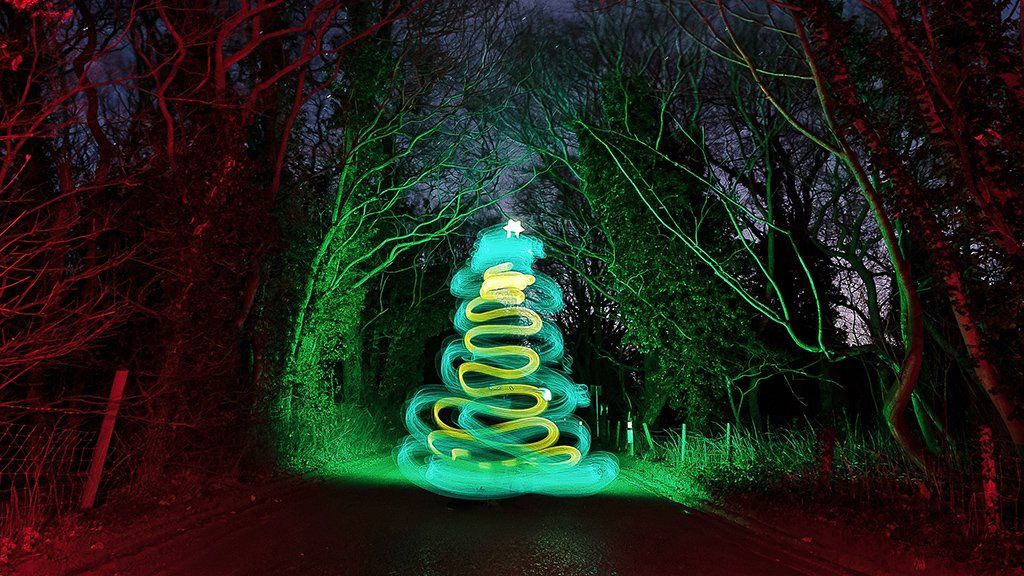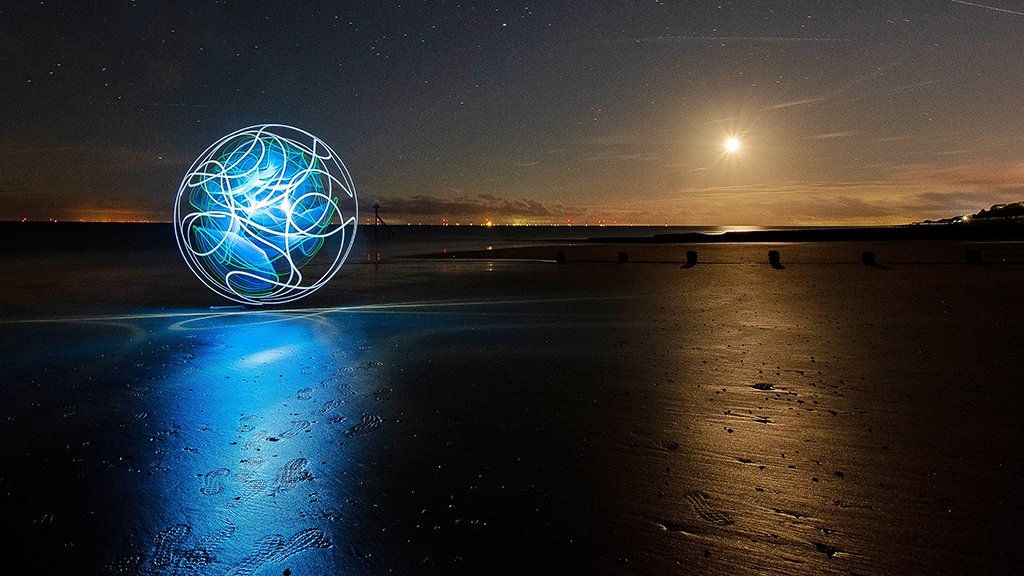 BBC