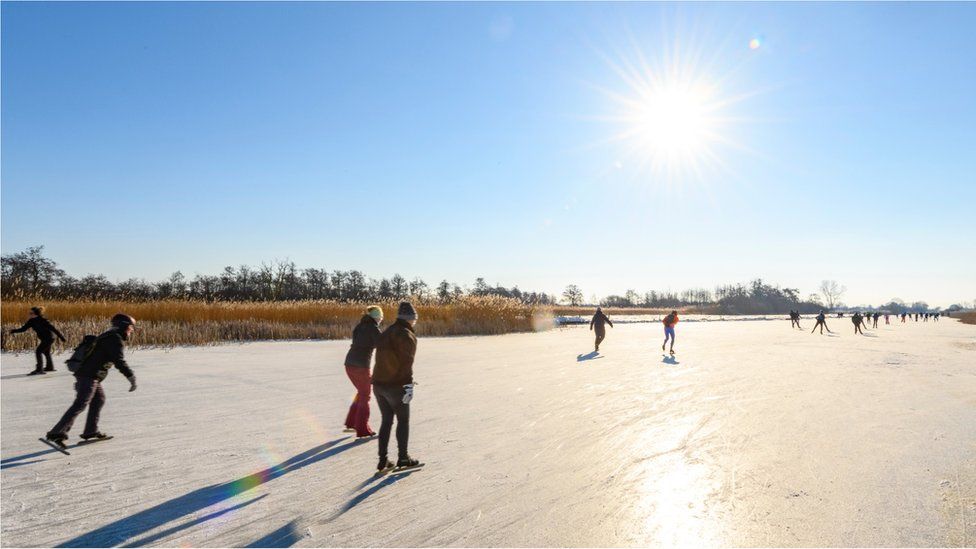 Ice skating fever is gripping the Netherlands after days of sub-zero temperatures froze lakes, ponds and canals across the country.
Many welcomed the opportunity to don their skates amid coronavirus restrictions.
"This is the perfect reason to go out and have a little fun with the museums and everything being closed," one woman told Reuters news agency as she strapped on her skates in Amsterdam on Friday.
But officials have urged people to stay close to home and avoid crowds to prevent the spread of Covid-19.
Dozens of skaters briefly glided along the surface of Amsterdam's historic Prinsengracht canal on Saturday.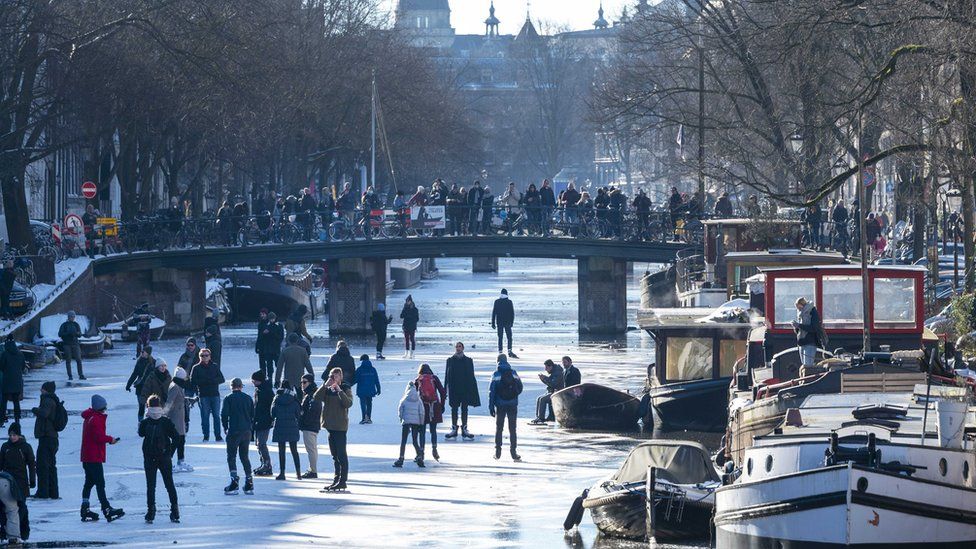 It was the first time since 2018 that skating there had been possible, reports said.
"It's a once-every-so-many-years experience, so when you get the chance, do it," one man told the Associated Press news agency.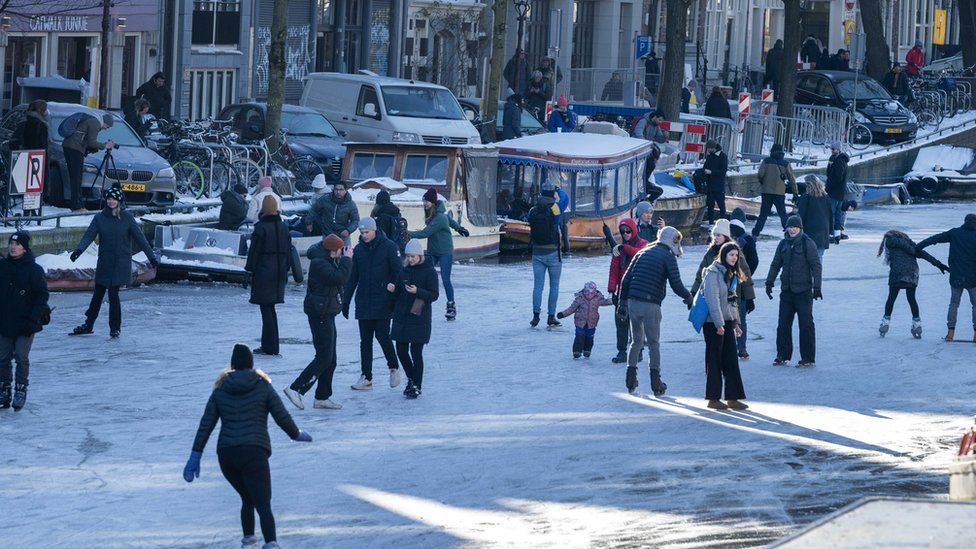 Elsewhere in the country, people made the most of frozen lakes, ponds and canals before a thaw expected to begin in coming days.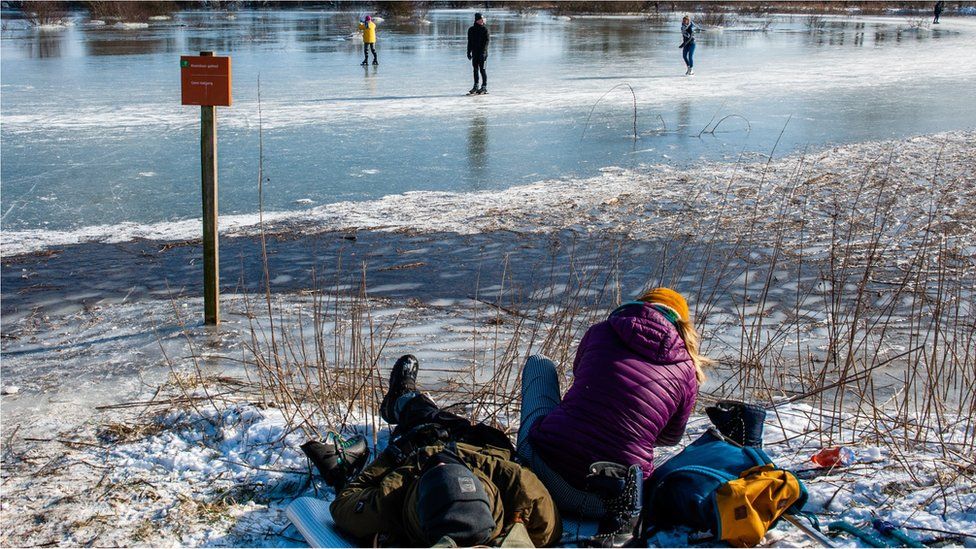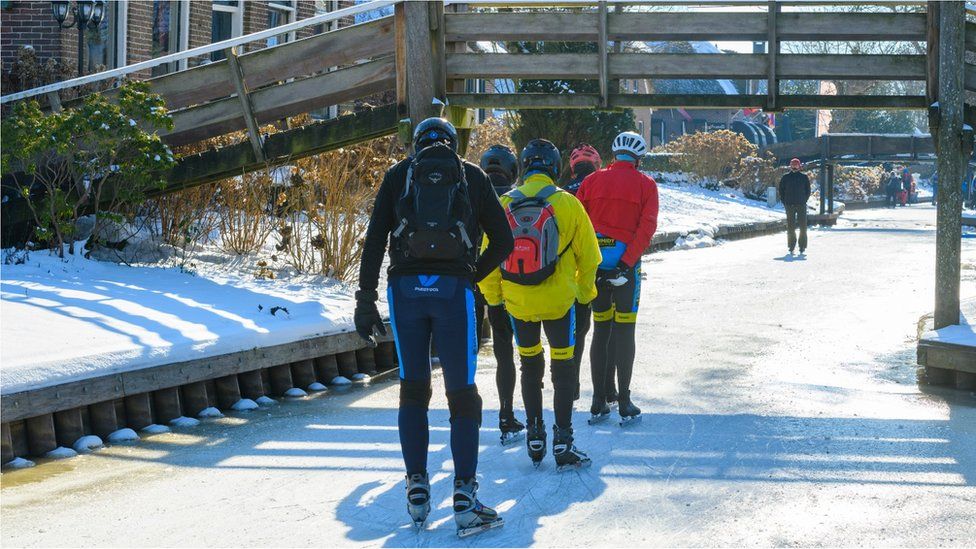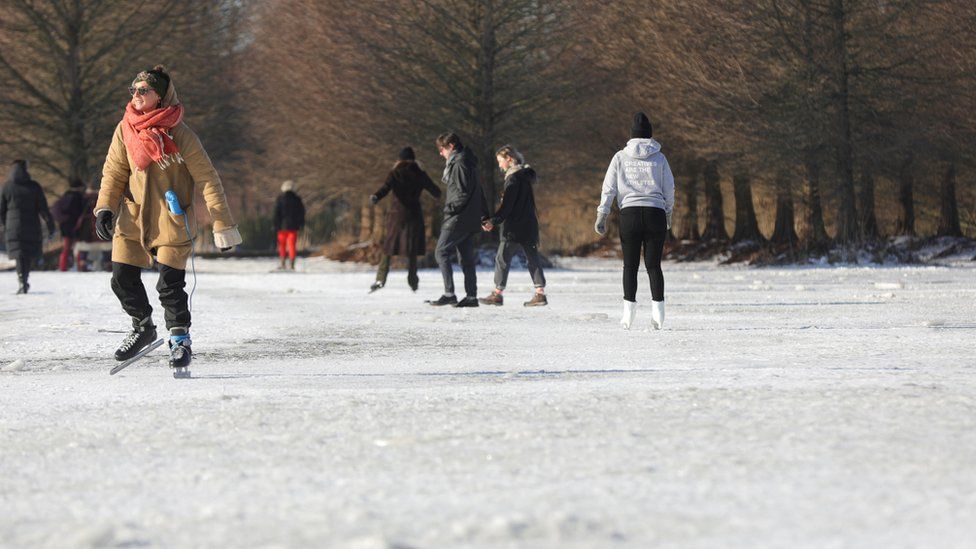 At the frozen Nannewiid lake in the north of the country, groups played hockey, parents pulled their children along on sledges, and dogs took to the ice.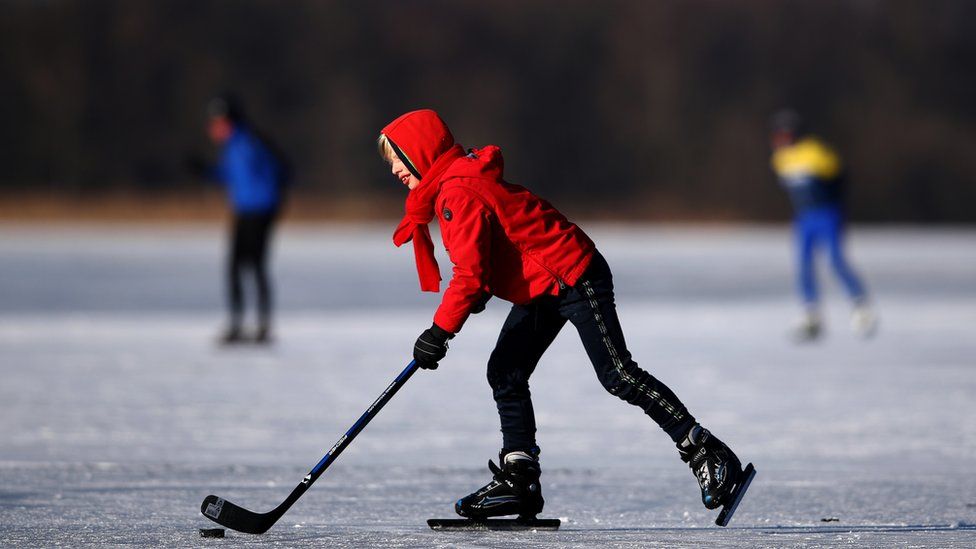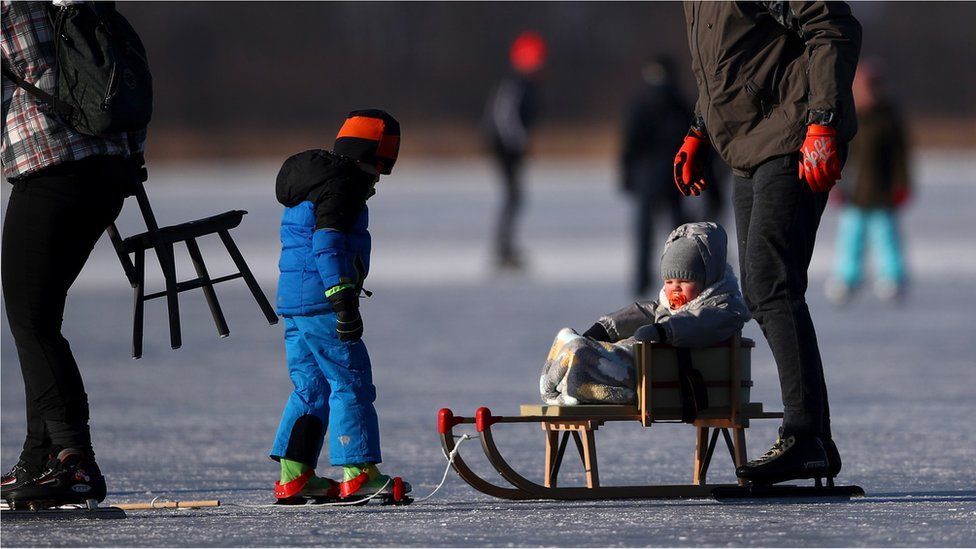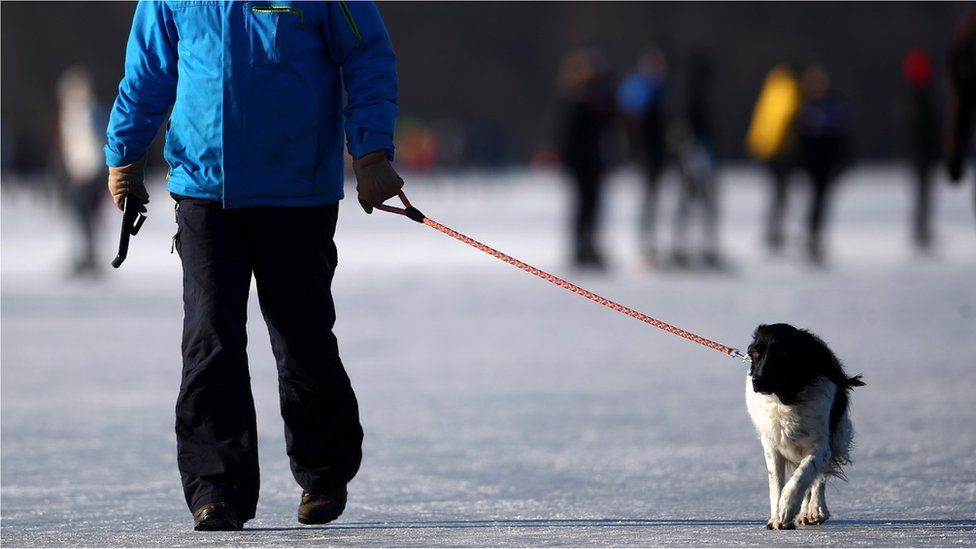 Our correspondent Anna Holligan shared photos of people enjoying the ice in The Hague.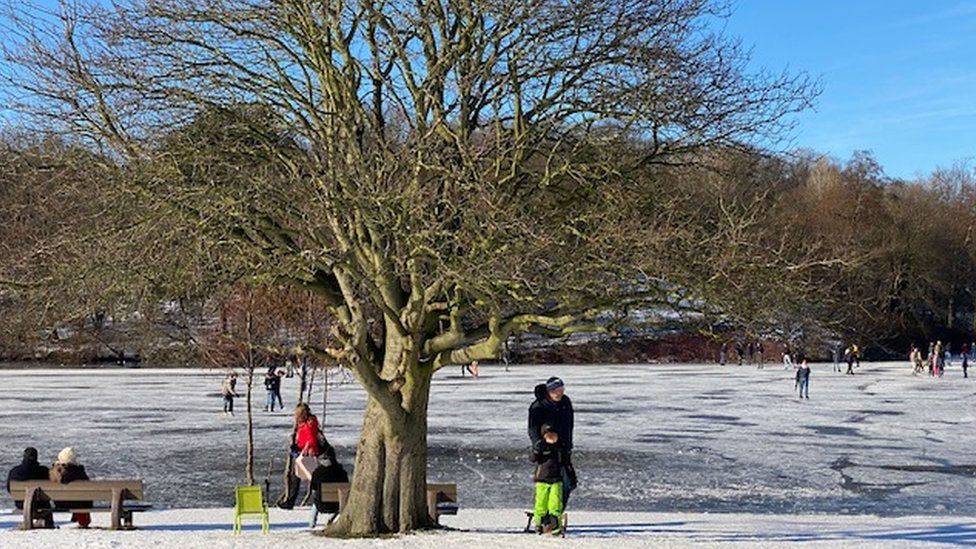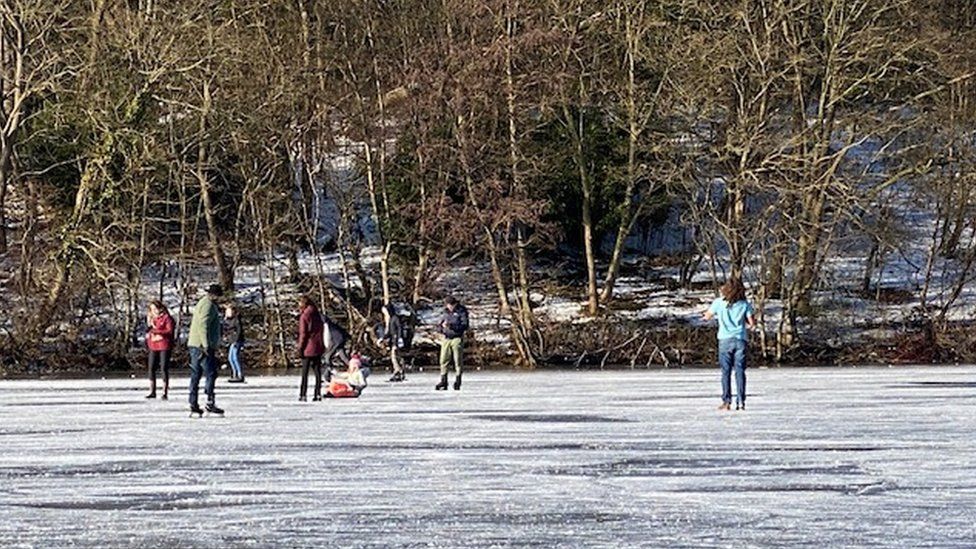 "Take advantage of the good weather and the ice, but do it under Covid-19 measures," Prime Minister Mark Rutte told a news conference on Monday. "You can skate with another person, but what you can't do is organise big competitions. Unfortunately that doesn't work."
BBC