Even 1960s cartoons such as The Flintstones and The Jetsons used laugh tracks.
Charley Douglass didn't like the laughter he was hearing.
The sound engineer, who was working at CBS in the early days of television, hated that the studio audiences on the US TV channel's shows laughed at the wrong moments, didn't laugh at the right moments, or laughed too loudly or for too long. So he took a page from radio producers before him who had pioneered the use of recorded laughter, most notably when Bing Crosby began pre-recording his show – which allowed his engineers to add or subtract the laughs in post-production.
The idea of 'the laugh track' spread quickly through the new medium—and caused immediate controversy that would last until modern times. Actor and producer David Niven sniffed in a 1955 interview, "The laugh track is the single greatest affront to public intelligence I know of, and it will never be foisted on any audience of a show I have some say about." But TV producers remained wed to the idea of providing some sort of audience reaction to make the viewing experience more communal; after all, audiences were still largely used to enjoying their entertainment via live performance or in the cinema, both of which provided fellow laughers. The industry's ambivalence toward the practice was best summed up in a cursory Billboard magazine item in 1955: "TV production chief Babe Unger hates canned laugh tracks, but thinks audience reaction is necessary for The Eddie Cantor Comedy Theater because TV viewers expect an audience to be there."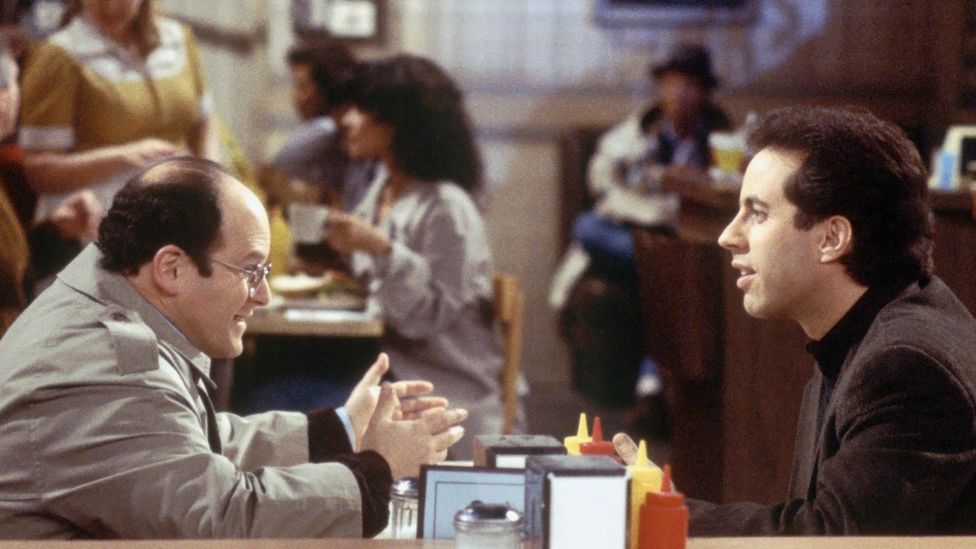 Seinfeld is one of the most cutting-edge sitcoms of all time, but it too had canned laughter despite looking more like a single-camera show (Credit: NBC)
Breaking Bad as a Sitcom with canned laughter.