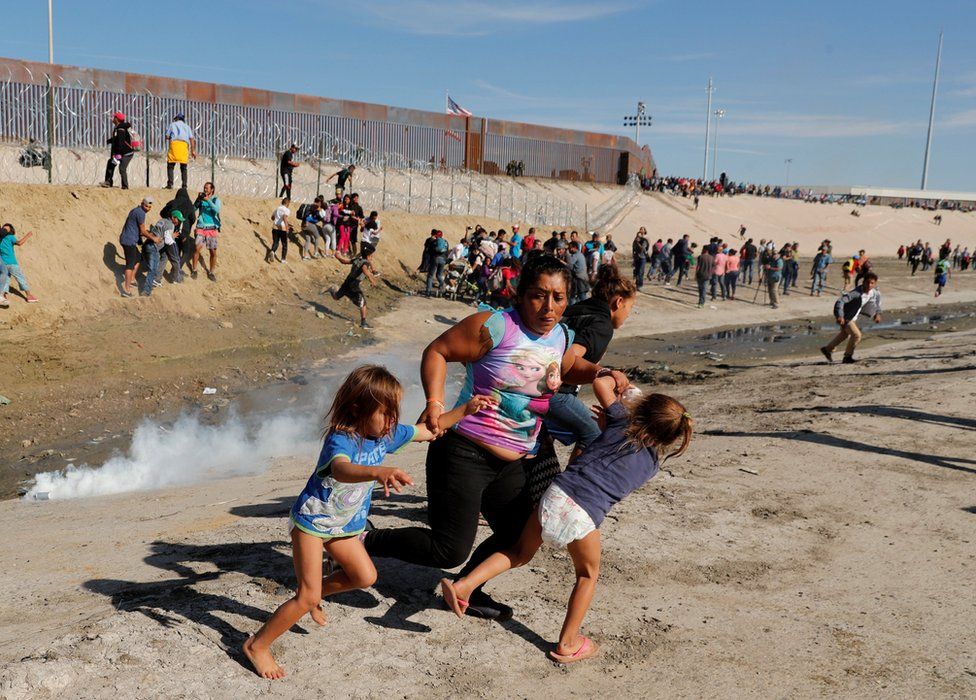 Maria Meza (centre), an asylum seeker from Honduras runs away from tear gas with her five-year-old twin daughters Saira Mejia Meza (left) and Cheili Mejia Meza (right) in front of the border wall between the US and Mexico in Tijuana.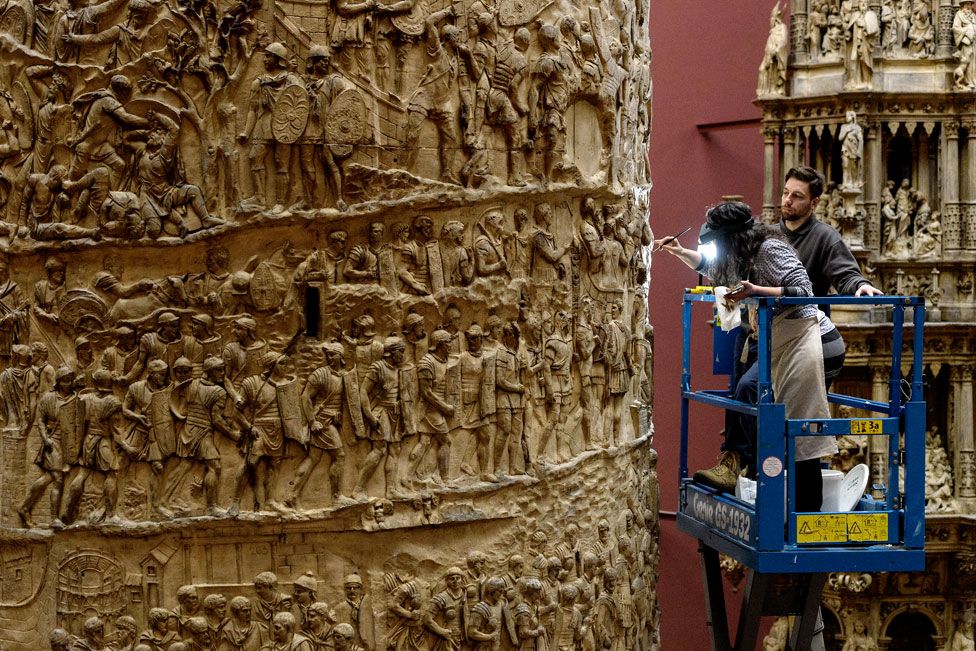 A conservator works on one half of a cast of the Roman Trajan's Column memorial at a press preview of the exhibition Cast Courts at the Victoria and Albert Museum in London.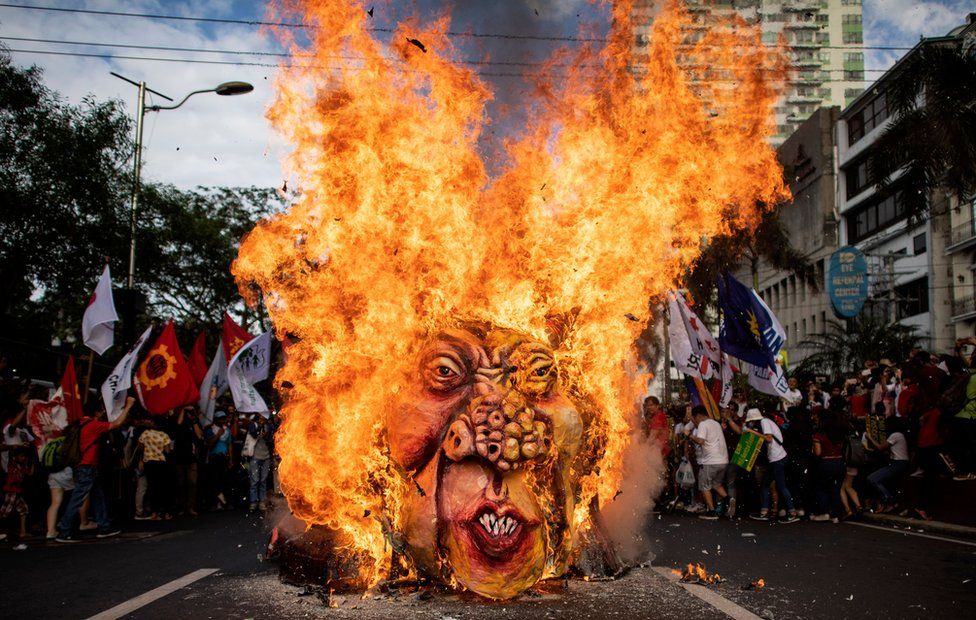 Activists burn an effigy of Philippine President Rodrigo Duterte near the US Embassy in Manila during the commemoration of the 155th birthday of revolutionary leader Andres Bonifacio.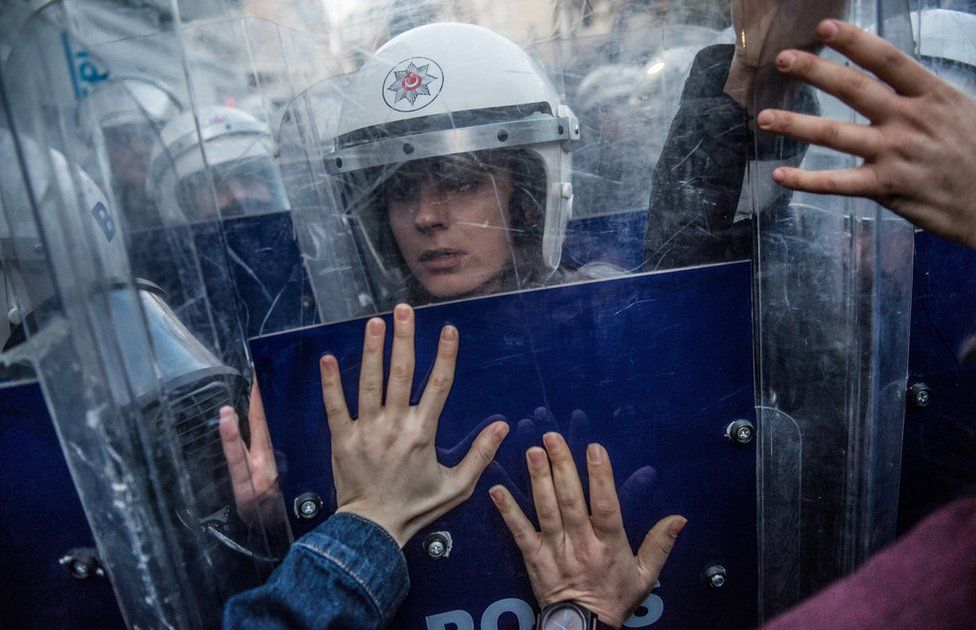 A Turkish riot police officer reacts during clashes with women's rights activists as they try to march to Taksim Square to protest against gender violence in Istanbul on the International Day for the Elimination of Violence against Women.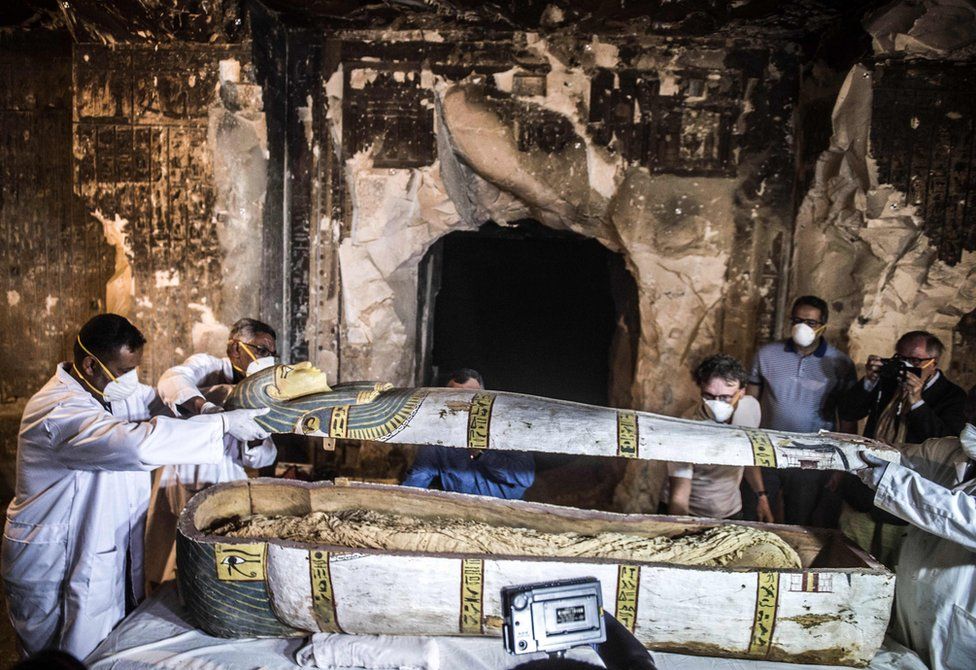 A sarcophagus discovered intact is opened by Egypt's Antiquities Minister Khaled el-Enany (second from right) and others on the west bank of the Nile, north of the southern Egyptian city of Luxor.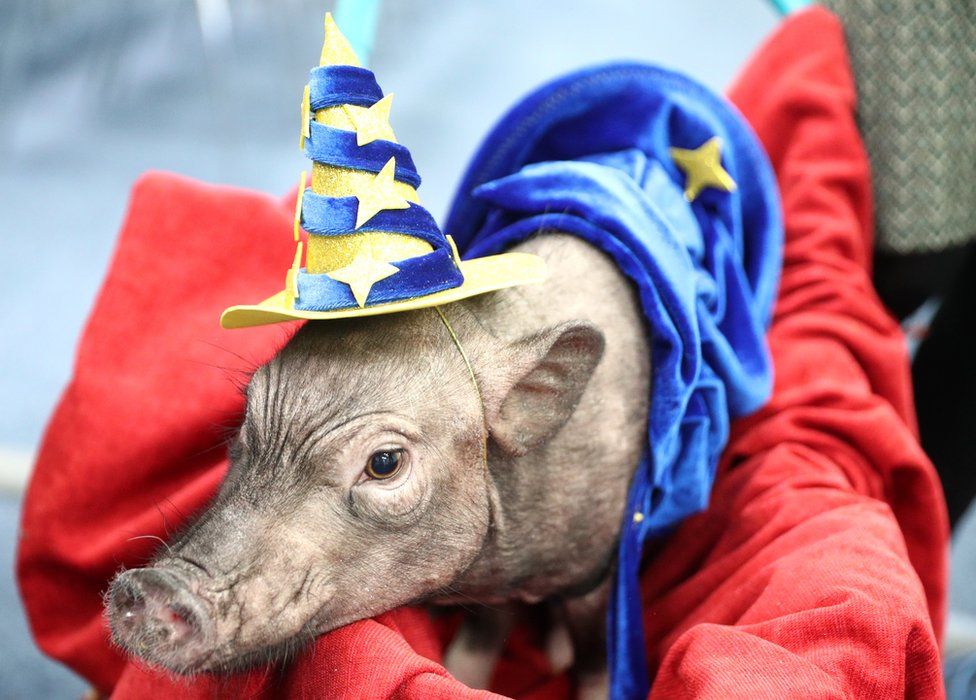 Pigs in hats are brought to a press conference in Moscow, Russia, for the forthcoming 2019 new year celebrations. According to the Chinese zodiac, 2019 is the Year of the Pig.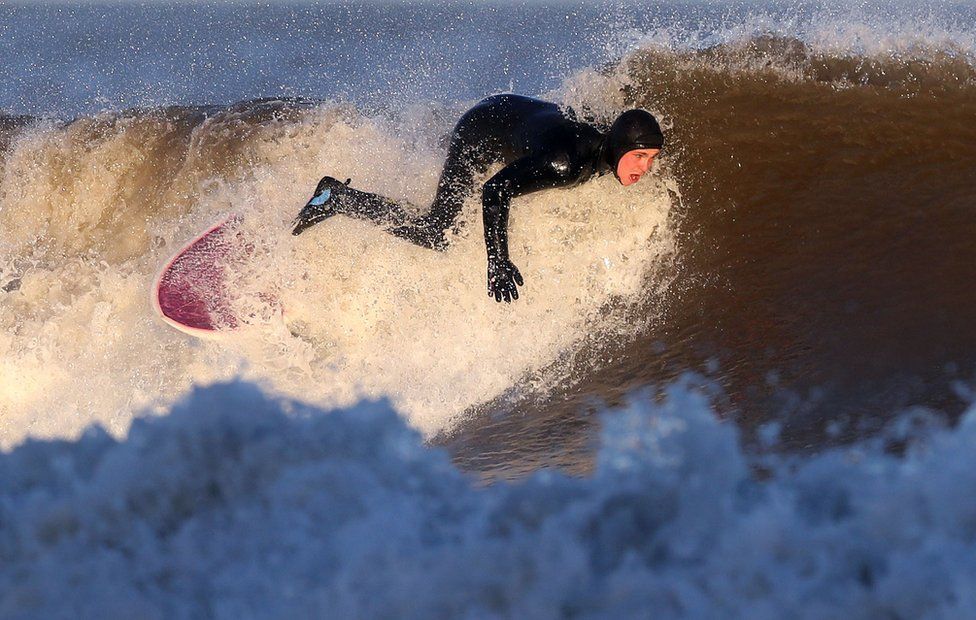 A surfer at Tynemouth takes advantage of the windy conditions as Storm Diana hits parts of the UK.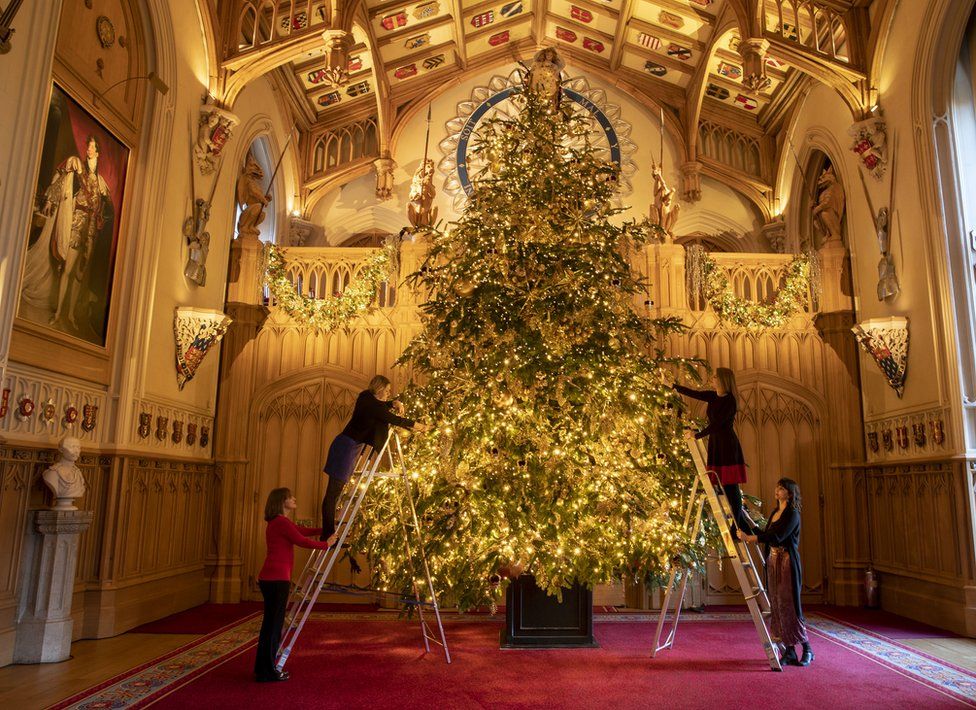 Final preparations are made to a 20ft Nordmann fir Christmas tree in St George's Hall at Windsor Castle, Berkshire, UK.
BBC