A 1st ballot police blotter Hall of Fame entry here: Alabama cops arrest Barry Larry Terry for "unlawful possession of a wild raccoon."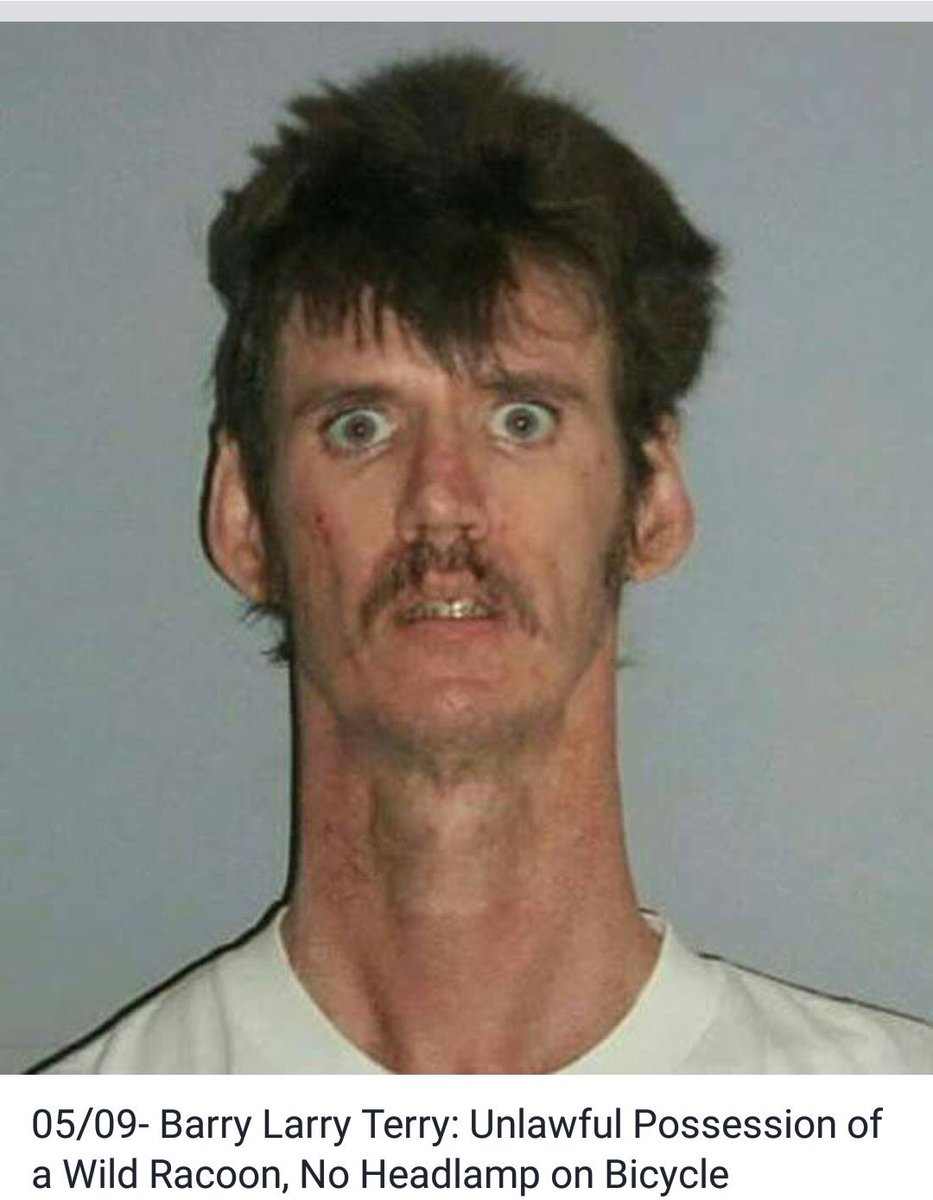 MOULTON, Ala. – A fake mug shot posted by the Moulton city police department has garnered a lot of social media attention.
"I was very surprised. I think we are up to 6,000 shares," said Officer Russell Graham.
Russell Graham is a Moulton City Police officer.
On Tuesday, he posted this photo along with other mug shots on the police department's Facebook page.
"It just looked humorous to me, there were several that I went through and I said there's our guy," explained Officer Graham.
Graham wrote on the photo's caption that "Barry Larry Terry" was arrested on charges of unlawful possession of a wild raccoon and no headlamp on bicycle.
"I can't tell you where it came from I was just like I was just like 'That looks like a Barry Larry Terry.'"
Graham says the other mug shots he posted were real, but this one was just a joke.
But what's not entirely satire about the post, "There's actually a law possession of wild animals. I don't think it specifically says wild raccoon, but I just added that in there and here we are."